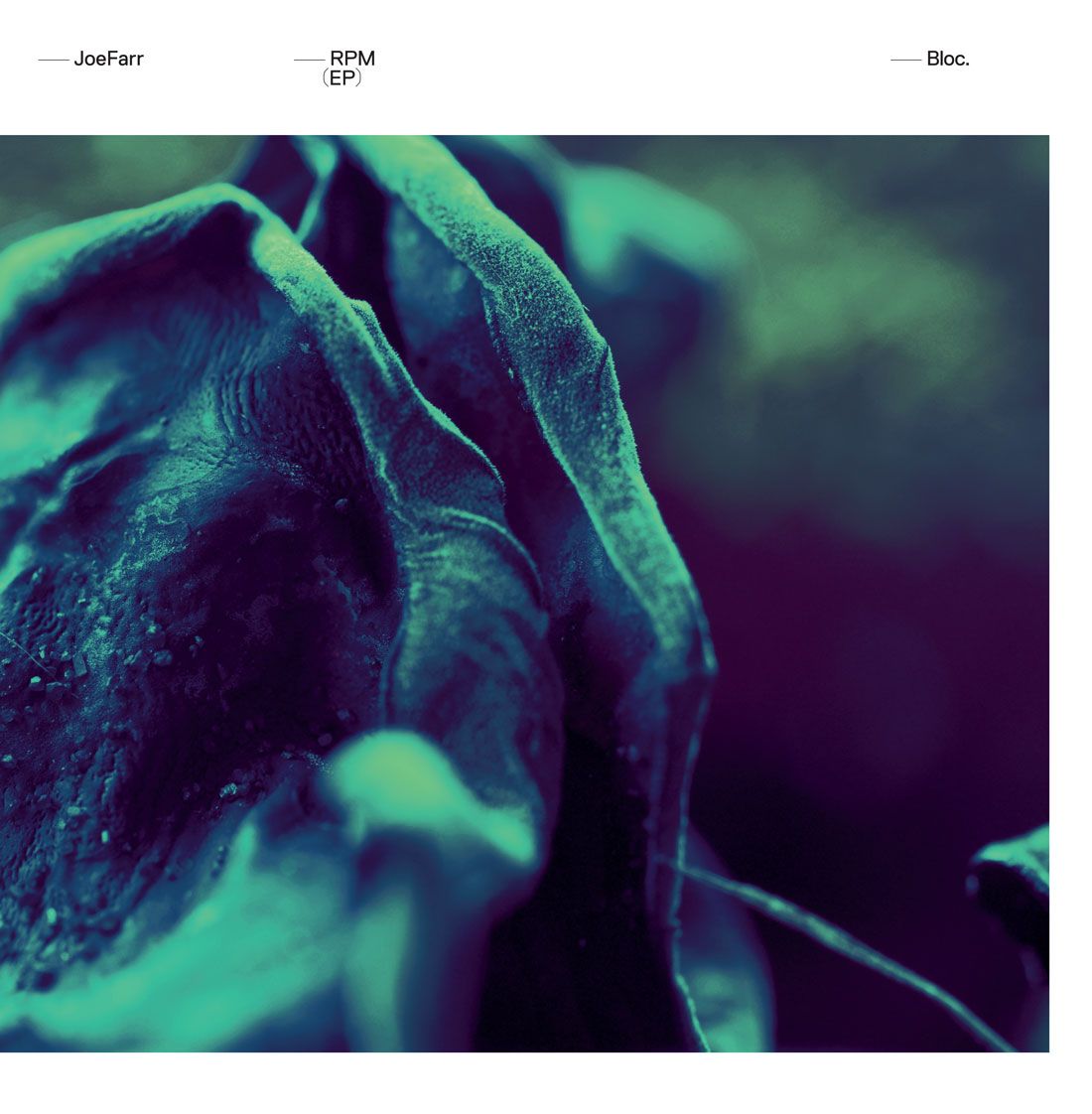 Joe Farr - RPM EP
This December Joe Farr will make his Bloc debut with a three-track EP, titled 'RPM'.
Farr has a diverse catalogue, with three well-received releases on Turbo as well as records with DSNT, Leisure System and Power Vacuum. Few producers can claim to have remixed Tiga and been remixed by Truss.
Though Farr has an extensive history with Bloc, this will be his first outing on the label, a release that incorporates sounds that both Bloc and Joe are famed for.
The first track, 'RPM' features prominently in the Bloc festival trailer and is the soundtrack to the 2016 event. Hissing high hats and an atmospheric baseline quickly develop into an explosive anthem designed to get feet moving. 'Rolling and Thrashing' conveys an immediate punch of 90's acid, followed by techno heavy 'Workout Three' with crunching beats and an unremitting delivery worthy of the Berghain dance floor.
Please feel free to listen to the release by following the link below, and if you need the files for review purposes then please just let me know and I'll gladly pass them on.
Bloc003
Joe Farr – 'RPM EP'
December 1st, 2015
A: RPM
B1: Rolling And Thatching
B2: Work Out Three