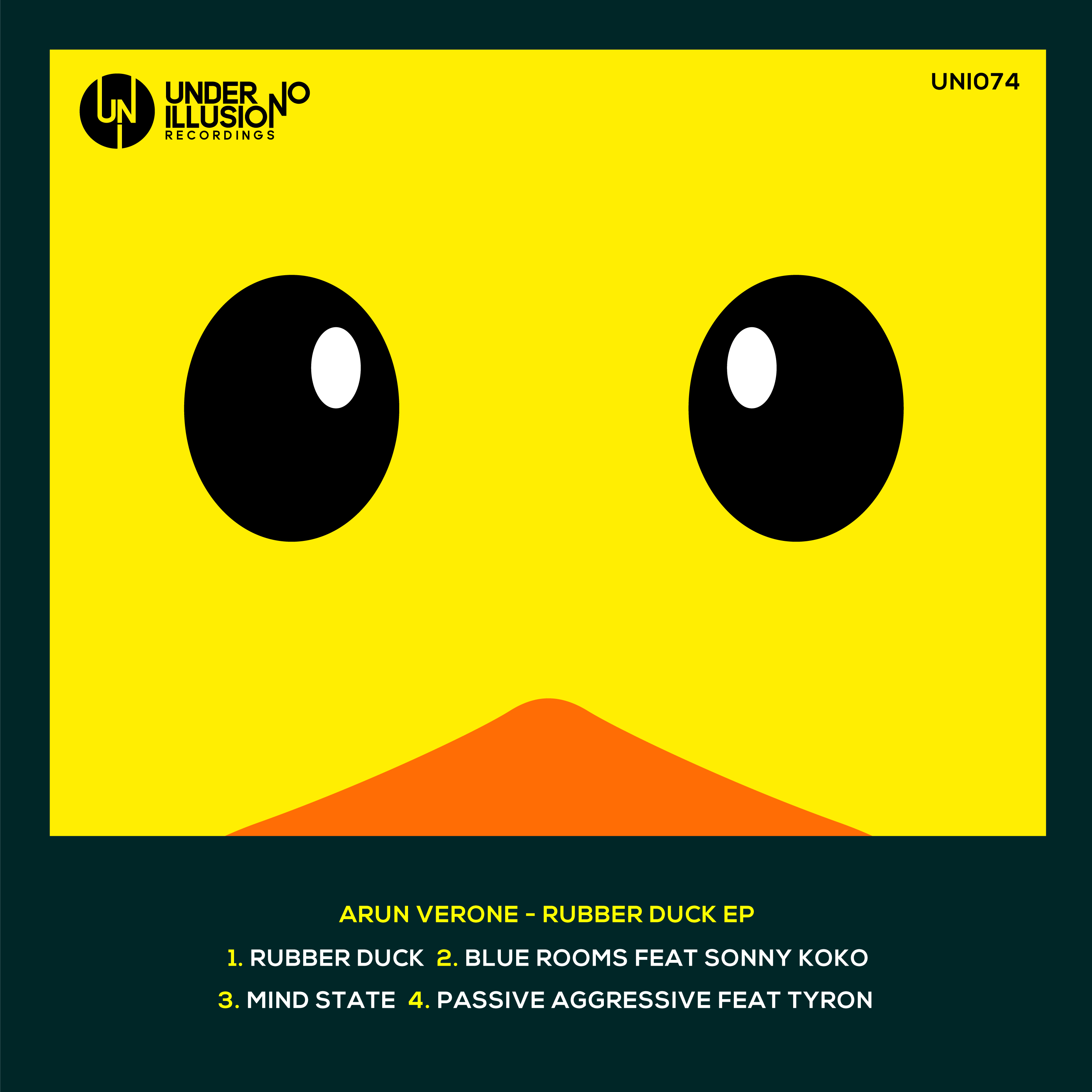 Arun Verone - Rubber Duck EP
Early support from Steve Lawler, Nicolas Masseyeff, Paolo Martini, Sante, Cerillio, Frankey Rizardo, Tony Vagra, Walker & Royce, Oscar L, Jay-J, De La Swing, Kydus, Simi, J P Chronic, Vincenzo D'amico, Davide T, Tom Findlay
For UNI074 we give you Birmingham boy Arun Verone on his debut for the label.
The EP kicks of with title track "Rubber Duck" a no nonsense club banger that meanders its way though analogue rhythms and a hefty baseline led groove with staggered laser effects . Peak time playa with tonnes of attitude
"Blue Rooms" with Sonny Koko odes a tilt to old school production patterns with its retro esque sirens and warehouse baseline with chopped up vocal hits and added spicy kicks.
Moving onto "Mind State" we are back in the main room and back to peak time beats and baseline mode. Here Arun twist the groove around a layer of kick drums and acidic tones. Adding a hypnotic "stae of mind" vocal into the mix
"Passive Aggressive" closes the EP and it's a proper moody little number with warped twisted baseline that oozes attitude and darkness.
You can catch Arun playing at the label showcase on Saturday 26th November at Circus liverppol for Yousef presents Circus & Fabric.