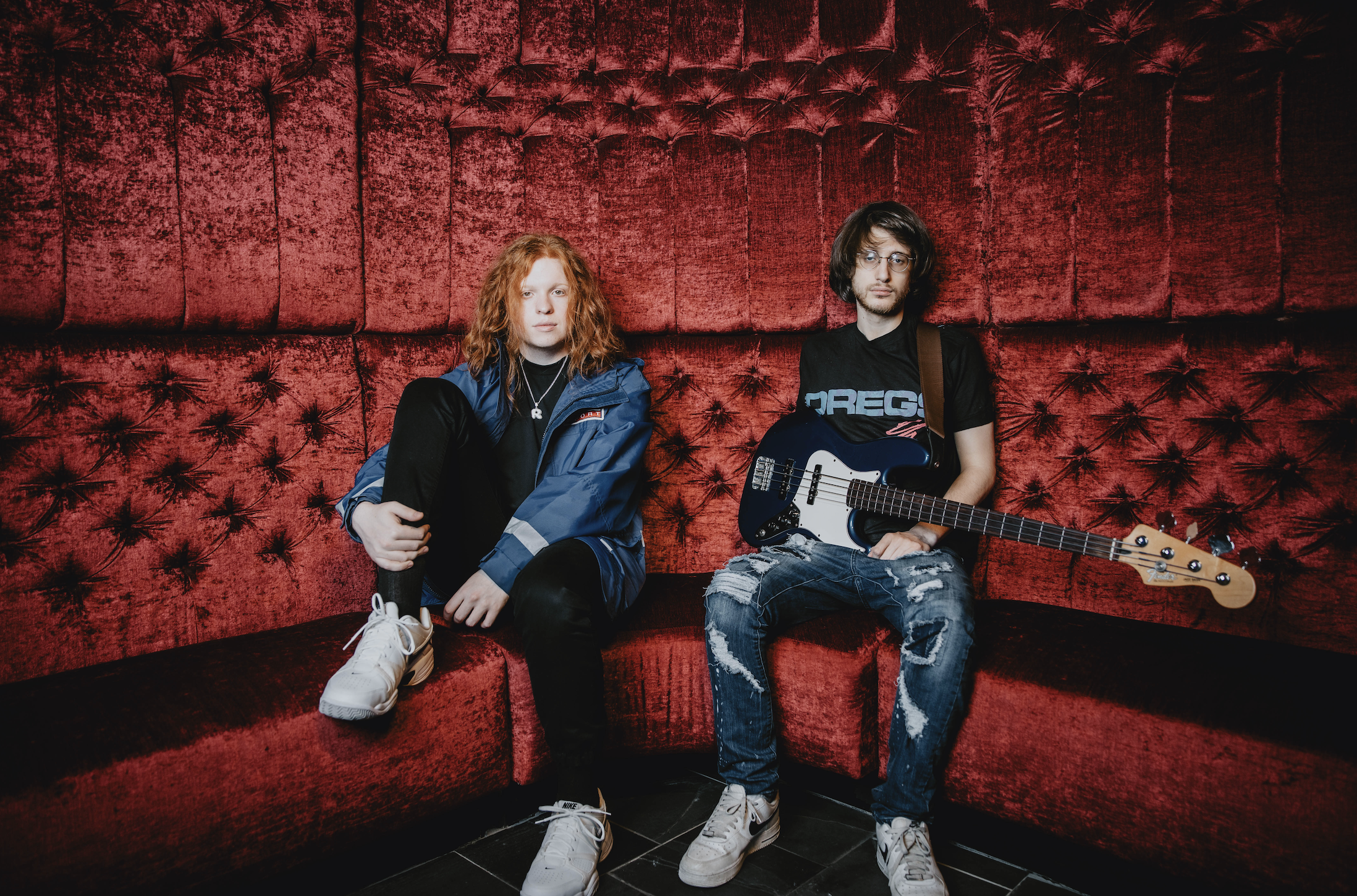 Rubber unleashes brand new track 'That You Came Here' ft. Nic Hanson
Philadelphia's Rubber have been causing quite the stir in the industry lately, and their latest offering 'Reason That You Came Here' is a track that is too good to ignore.
Taking a trip into psychedelica, the funky duo adopt warped synths and electro-pop rhythms that play as a sultry backdrop for the alluring narrative. Sewing sound samples into the lyricism, they use peppered percussion to build up to a killer chorus that is shimmering with gorgeous falsetto harmonies, with a charming attitude akin to that of Anderson.Paak. Complimenting each other in their varying musical tastes, singer Andrew Loper and multi-instrumentalist/producer John Della Franco have struck gold with the track, which features a groove-laden verse from fellow Philadelphian Nic Hanson . "Reason That You Came Here is all about confidence and not giving a flying fuck" Rubber explains, "It's about anticipating that feeling of being in a room and having all the eyes on you, being the center of attention, and owning it. Being cooped up this past year has been an intense and tiring experience. For us and many other artists, the return of shows has been the one light at the end of this tunnel that we are desperate to catch a glimpse of. We just booked our first hometown show for June 10th at Sunflower Philly so that light is well within reach now. This song is the perfect capstone to this era of our career, live music is popping up again after this long pandemic winter, and we will once again be the reason that you came here, to the show, for a night of connective, energetic, eclectic music".
Having formed during their time studying together at Temple University in 2018, Loper and Della Franco have gone from strength to strength ever since. Fusing elements of R&B, funk, hip-hop, jazz and soul, they look to artists such as Frank Ocean, Thundercat and Amy Winehouse for inspiration, who all capture emotion within the irresistible melodies of their music. After releasing their debut single in 2019, it was spun on NPR's 88.5FM WXPN which snowballed into their feature slot at Wawa Welcome America Festival that summer, as well as landing themselves on the currently postponed SXSW line-up. As the year came to a close, they had released two successful EPs, 'Rubber Baby' and 'Buggy Bumpers', as well as a 10 date East Coast Tour with the support of Sofar Sounds. With their biggest hit 'Vitamin E' racking up over 105,000 streams on Spotify alone, their fanbase is rapidly growing by the second, and their immeasurable talent continues to shine.
A band to keep an eye on this year, get ready to hear a lot more from Rubber.