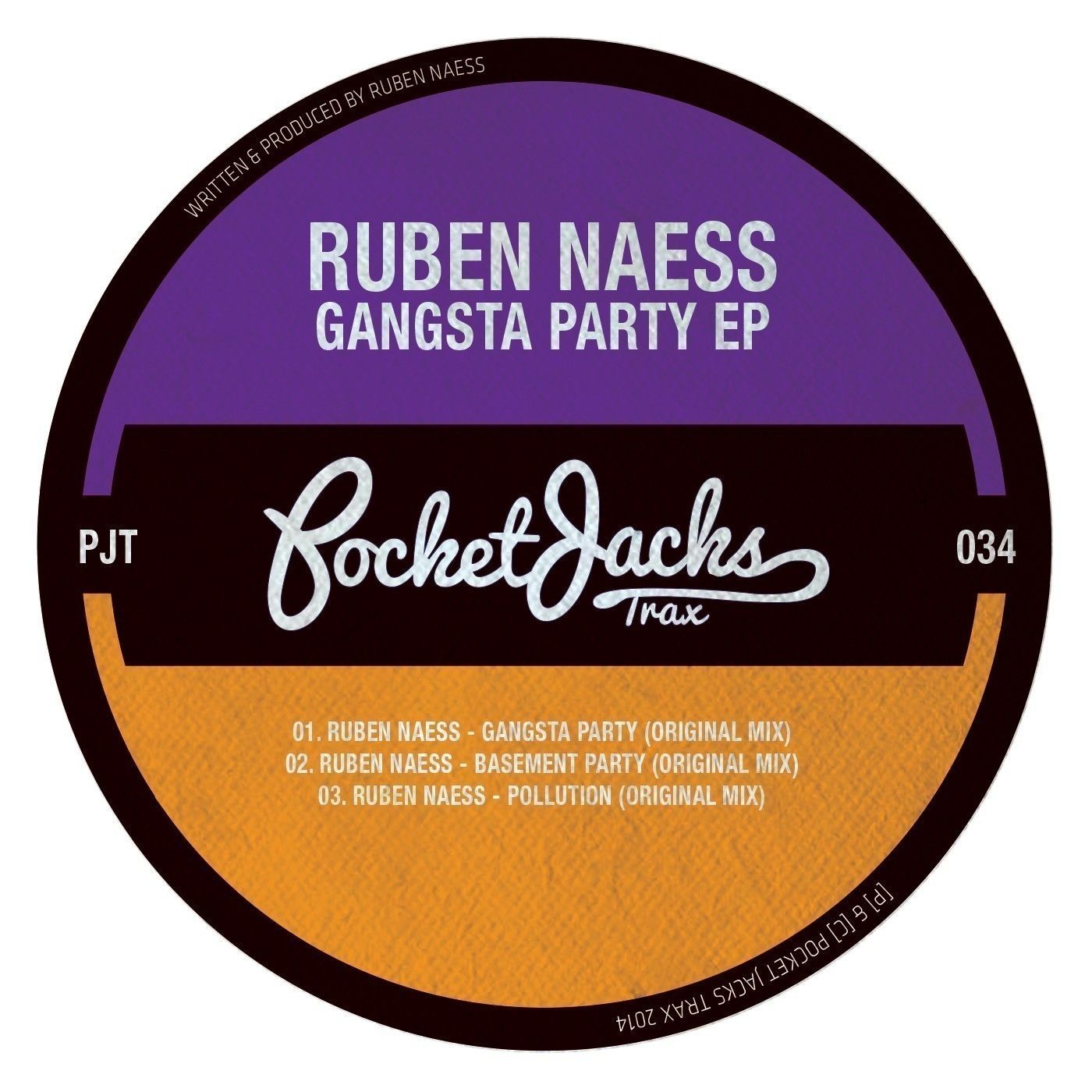 Ruben Naess – Gangsta Party
Norwegian born Ruben Næss has been busy manufacturing a steady library of 100% authentic Jackin/Chicago style house since 2010 and hasn't looked back since. Keeping true to his love of the classic sounds of House he's made it his goal to style a sound that's modern and forward thinking whilst retaining the soul and vibe of the traditional roots of the House sound he knows and loves. The latest and perhaps finest of his works the 'Gangsta Party EP' is a triple-tracker of a fine mix of modern-sounding Deep/Tech/Jackin House that's brushed with elements of classic Disco and Hip Hop.
GANGSTA PARTY

The rolling techy drums lead the march fronted by a driving bass drum that pulses in-between the swung offbeat hats. Ruben's ditched traditional Tech House fills and instead introduces new drops with some tightly placed old skool Hip Hop vinyl scratch flips giving 'Gangsta Party' an urban vibe whilst retaining the Jackin House backdrop.
BASEMENT PARTY

Still on a Jackin tip, Ruben's 'Basement Party' retains the collective groove of the EP with some a double dose of Disco. The breakdown is straight up Disco, complete with a perfectly executed stack of classic synths, guitars and vocals that deceive the ears when the deep bass drops switch back into the Techy/Jackin workout that Ruben's developed with precision.
POLUTION

Wrapping up the 'Gangsta Party EP' is 'Pollution', a smooth Deep House wave with a huge vocal breakdown that's a guaranteed dance floor detonator. Ruben's Techy synth stabs punch over the vocals and FX riser into a cool and calculated drop. Perfect for the late night basement House steppers, the last track on the EP leans more into the deeper end of Ruben's sound palate.
The Ruben Naess train continues to roll on with this addition to his library, which is out for release on 26th June on Pocket Jack Trax.