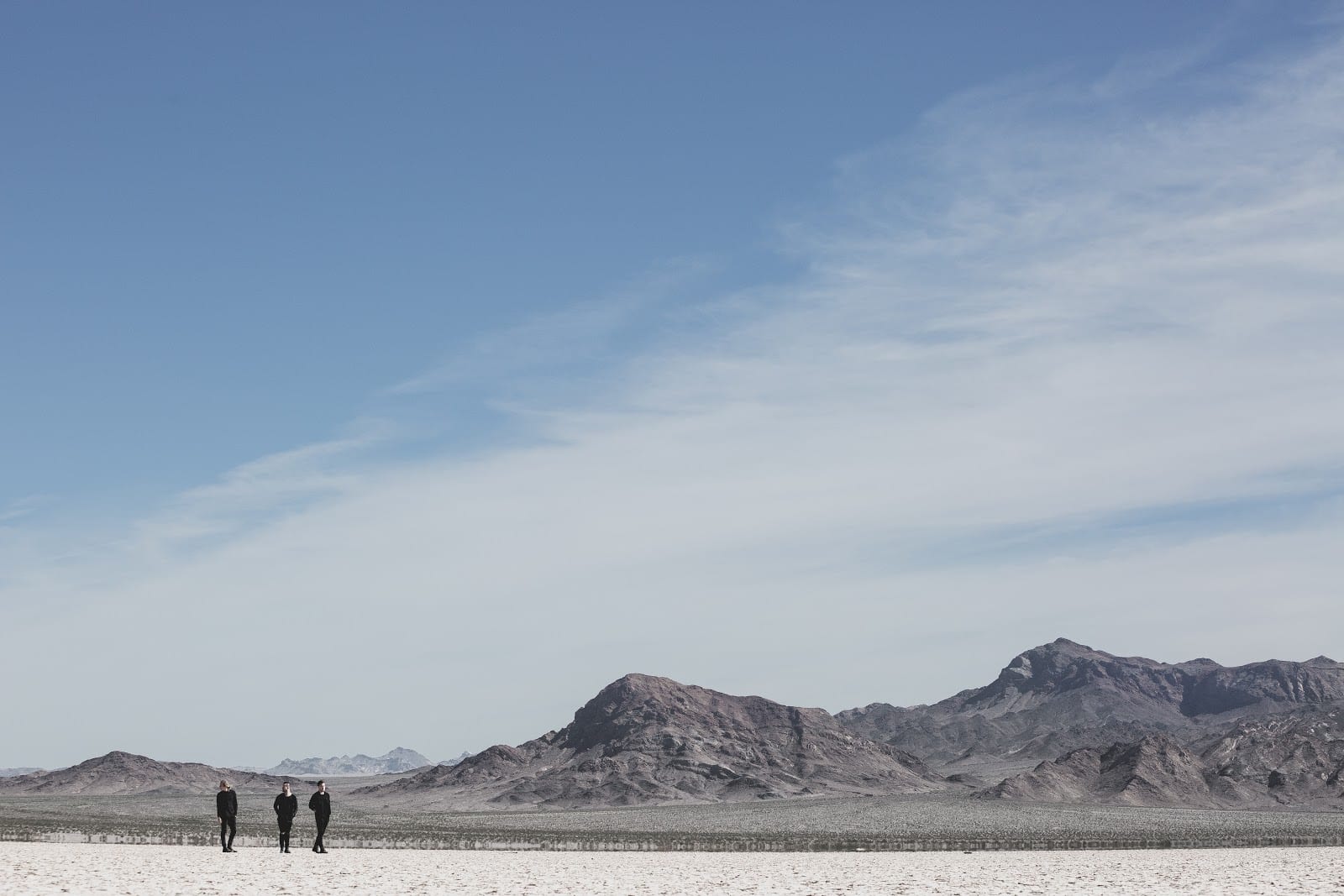 RÜFÜS DU SOL: Global Electro-Pop Trio to Play Printworks London This November
Following a ground-breaking reveal of it's phenomenal Autumn/Winter programming,Printworks London is set to welcome RÜFÜS DU SOL – one of the world's leading live electronic acts – to the venue's Press Halls Live for a truly spectacular show in the capital's undeniable cultural destination. The show will see support from Icarusand Zola Blood.
Australian-native and LA-based, RÜFÜS DU SOL are Tyrone Lindqvist, Jon George and James Hunt.
With a distinct yet effortless blend of entrancing indie and intelligent electronica, the iconic trio boast a discography comprised exclusively of two platinum-certified albums, 'Atlas' and 'Bloom', both of which landed the coveted #1 album spot in their homeland, propelling them to global stardom.
Returning from a monumental two-year international tour sparked by their unassailable success, RÜFÜS DU SOL released the exhilarating singles 'No Place' and 'Underwater' from their forthcoming album 'Solace'. Speaking on the new album, electronic founding father Peter Tong says RÜFÜS DU SOL "are about to hit a whole new level", hailing the trio as "a rarity".
Saturday 29th November will see RÜFÜS DU SOL bring an unmissable and visceral performance to Printworks London as they return to Europe's live scene with their magnificent back catalogue in what will be a landmark performance.
General sale tickets are now available via Kaboodle: https://link.kaboodle.co.uk/RufusDuSol.
The show is a Goldenvoice UK presentation in association with Leisurely, CAA and Rose Avenue.
www.printworkslondon.co.uk