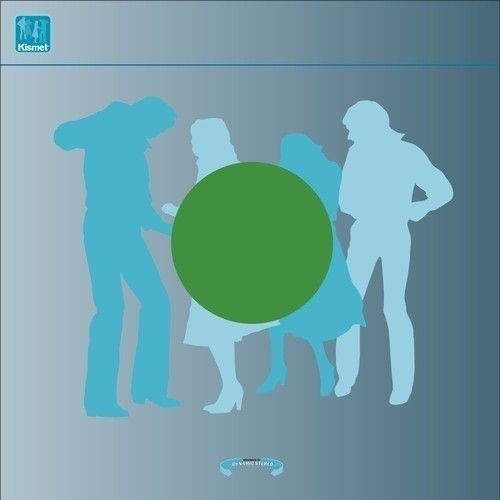 Rui Da Silva feat Penny F. – New Lover EP
Rui Da Silva, world renowned DJ, Producer, self owned record label boss, creative and all round musical innovator returns to the forefront of dance music yet again with a wealth of new slick club material for a brand new era of progressive dance music set for release on 24th February followed onwards with a brand new album release. A certified sure fire 'Ones To Watch' for this year.
Rui is no stranger to the music game, he's been involved in the music since he was a kid, learning and honing the creative talents that led him to create the legendary Underground Sound of Lisbon, who exploded onto the scene with the seminal release, 'So Get Up' championed by Junior Vasquez and Danny Tenaglia it fast became the choice New York dancefloor track on constant rotation, forging the way for the collective as the most influential electronic dance band out of Portugal till this day. Rui relocated to London to create and run his own successful label, Kismet (13 years strong), where he released under his own name the worldwide smash release 'Touch Me', a stunning sultry all time classic track still played on dancefloors worldwide today.
Rui's latest body of work spawns his new track 'New Lover', an in toxic mix of all his finest ingredients that embraces all the unique elements of his finely honed and recognisable sound. It's a track packed with hypnotic layers and haunting tribalistic vocal's with a collaboration from one of the UK's most freshest rising talents, Penny F, an undeniably lustrous mix.
The continuously flowing, rolling bassline, gently carries along Penny F's stunning, melodic vocals, unfolding a pulsating, insistent, sexy and mysterious body shaking dancefloor demand that defies you not to dance.
Rubdowns come from fellow partners in crime, Missing Beats and Twelve Minds who both bring banging, cutting edge remixes to the table.
2014 is set to burn brightly for Rui Da Silva as he continues to evolve, transform and create his ever-changing musical canvas, while surfing the edge of new sounds.
Rui Da Silva releases 'New Lover Ft. Penny F' and remixes on Kismet Records 24th February followed on by a new album release later this year.
For all the latest news: http://kismetrecords.com/