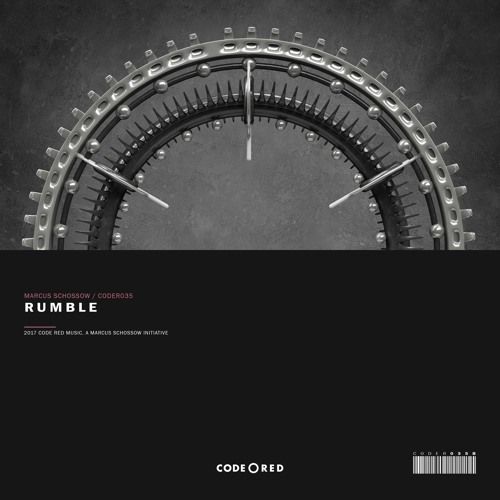 Marcus Schossow - Rumble
After a long and deafening silence, Marcus Schössow and Code Red Music are ready to "Rumble".
The Swedish maestro revives his unique musical concept with the goal of dominating the final weeks of the summer and beyond. The imprint, which has welcomed talents like Corey James, Rob & Jack, NEW_ID and more, is loaded with high-octane house tunes that fans worldwide look to Code Red to provide.
"Rumble" is the first installment of Code Red's rebirth. Marcus Schössow kicks the record off with a classic house vibe, topped off excellently with a bassline that packs a punch. He then pulls out his secret weapon: a dynamic brass section. "Rumble" possesses the dark low-end and catchy top-line to make a statement: Marcus Schössow and Code Red are back.
For More Information on Marcus Schossow:
www.facebook.com/marcusschossow/
twitter.com/marcusschossow
soundcloud.com/marcusschossow
For More Information on Code Red Music:
www.facebook.com/coderedworld/
twitter.com/coderedworld
soundcloud.com/coderedworld