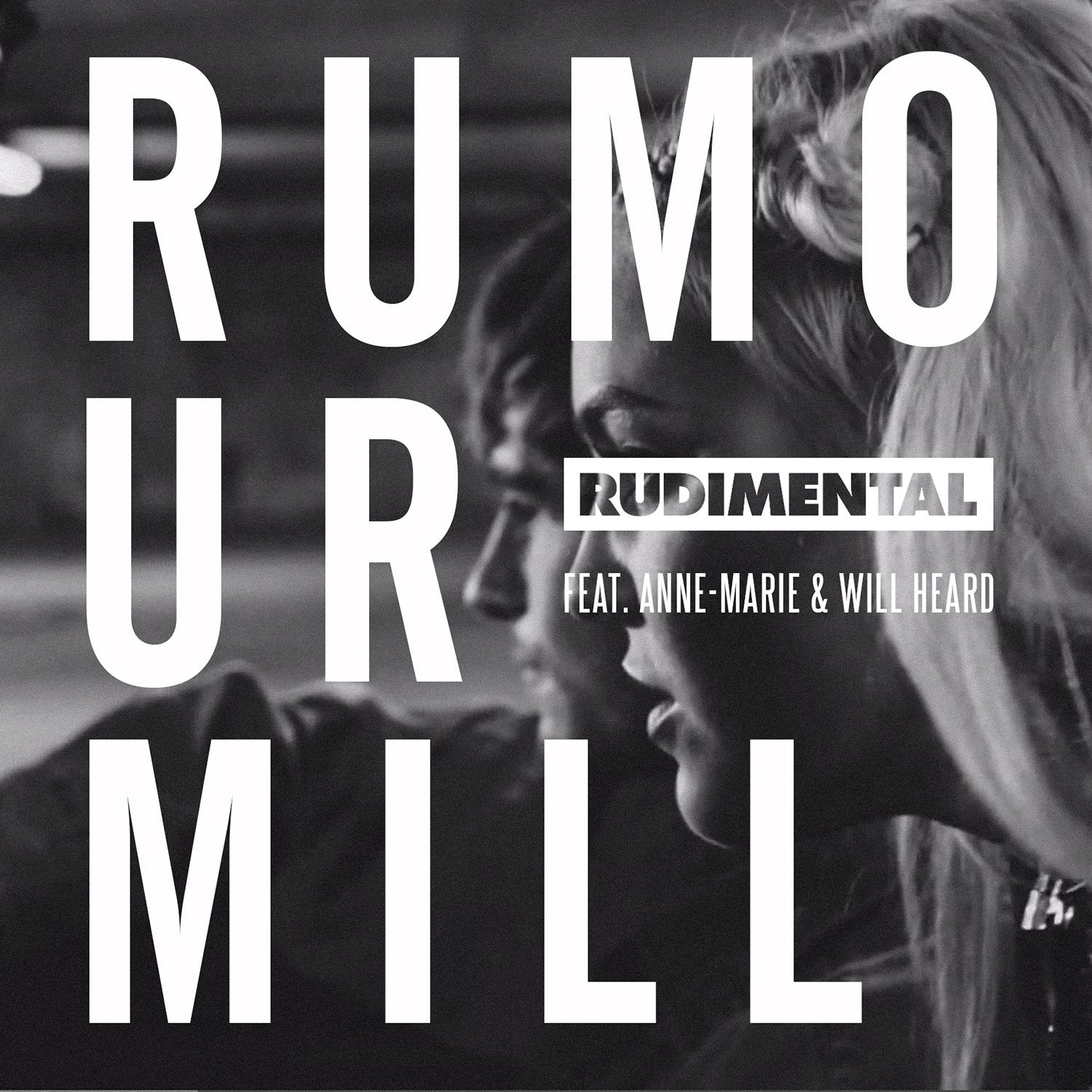 Rudimental - Rumour Mill
BRIT Award-winning Hackney collective, Rudimental, have confirmed details of their brand new, house-influenced single "Rumour Mill", which is available now (iTunes/Spotify) and is released through Major Toms/Atlantic Records. You can watch the official video here.

Speaking about the new single, which features vocals from the heavily-tipped, rising talent, Anne-Marie, and Will Heard (both an invaluable part of Rudimental's touring family over the past couple of years), the band commented – "Rumour Mill is another song we wrote with our old friend MNEK. Not only does it feature Rudi family brother Will Heard, it also features Anne Marie, who is part of the Major Toms family and is making some incredible music on her own too, so we thought this would be an amazing way to introduce her to the world. We think the song is great way to kick-start the New Year with a simple message that is close to us, especially in this day and age: be a shield against the blow of negativity, embrace love and positivity! Peace!"

Having just finished their world tour, which saw the group play to as many as 80,000 people each night across Australia, America and Europe, the dynamic musical collective are gearing-up for their biggest UK headline shows to date, including a sold out show at the 16,000 capacity London O2 Arena on March 3rd. The March dates will be their first UK shows since their phenomenal sold out Alexandra Palace gig last October, which received rave four star reviews from the likes of Evening Standard and The Independent.

Genre-defying Rudimental released their platinum-selling, UK#1, second studio album WE THE GENERATION last autumn. The album married an array of genres including soul, funk, hip hop, drum and bass and even featured the very last vocal recordings from the late Bobby Womack on the track "New Day". Around the release, Rudimental played an array of festivals including Glastonbury and Lovebox, and even hosted their very own, all-new UK festival, Wild Life, presenting an array of top UK talent including Disclosure, Jamie xx and many more in Brighton – it won 'Best New Festival' at the UK Festival Awards at the end of 2015.
Rudimental's debut album Home released to critical acclaim in 2013, earning them at Mercury Prize nomination. The band's previous single "Lay It All On Me feat. Ed Sheeran" has now sold over 1.5 MILLION singles worldwide!
RUDIMENTAL – Feb/March 2016 UK Headline Tour:
26 February O2 Academy, Glasgow [SOLD OUT] 27 February Guild of Students, Liverpool [SOLD OUT] 29 February O2 Academy, Newcastle [SOLD OUT] 1 March O2 Academy, Leeds [SOLD OUT] 3 March The O2 Arena, London [SOLD OUT] 4 March Rock City, Nottingham [SOLD OUT] 5 March Pavilions, Plymouth [SOLD OUT] 7 March O2 Academy, Birmingham [SOLD OUT] 8 March Apollo, Manchester [SOLD OUT]