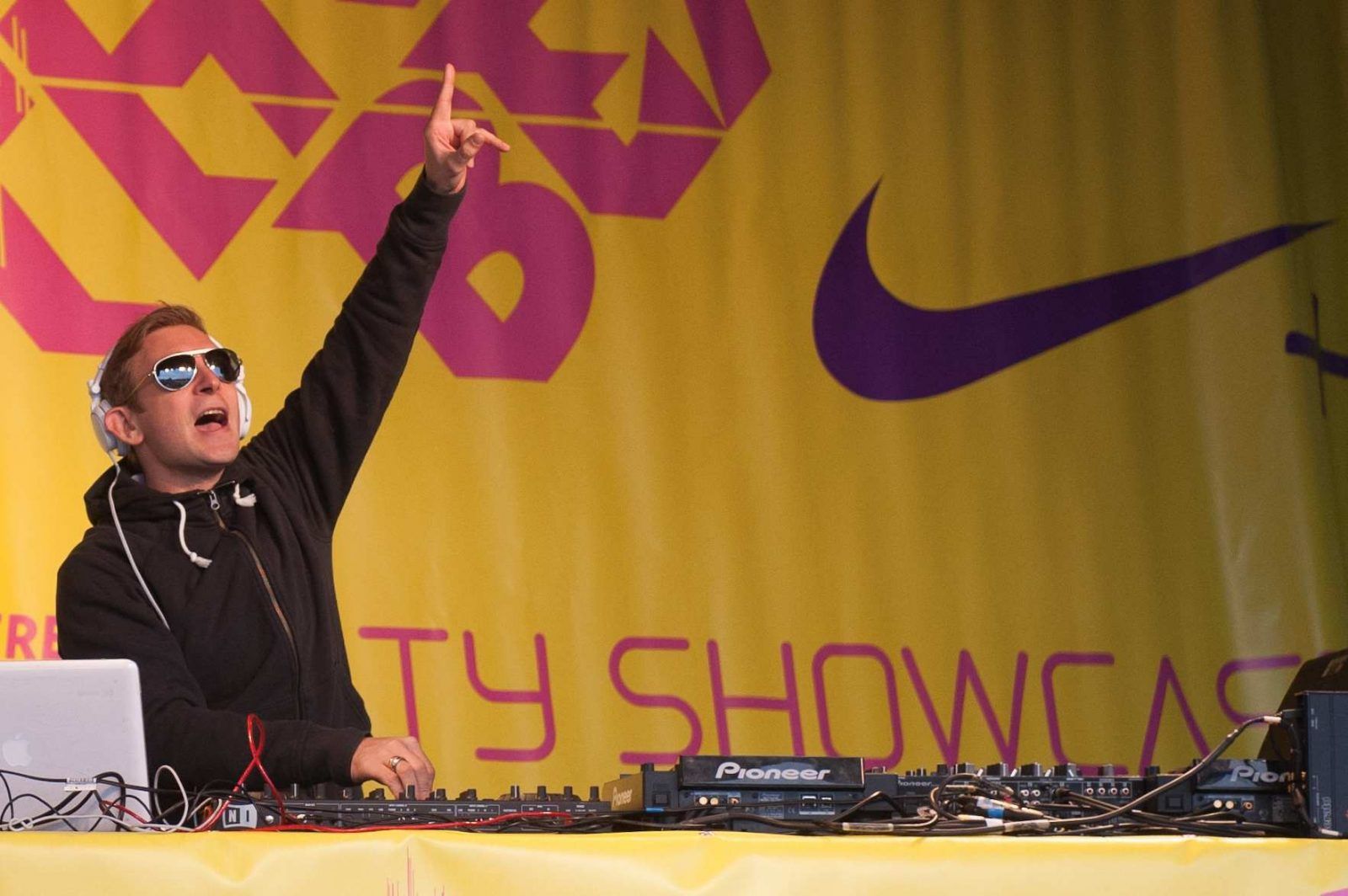 Run to the Beat – Music Half Marathon DJs Announced
Radio presenters Nihal and Kate Lawler join Goldierocks, Trevor Fung and a host of other talented artists on the line-up for this year's Run to the Beat half marathon powered by Nike+.
Taking place on the 18th September 2013, London's only music half marathon is truly living up to its reputation as a platform for showcasing the UK's hottest DJ acts, with a line up featuring some of the UK's most admired music talent.
With sounds from the best in urban, r&b, house, rock, hip hop and dancehall music, the festival-worthy line-up will cut across musical genres to keep runners motivated all the way to the finish line.
Former Sky Sports and MTV presenter Yemi will host the event, keeping energy levels high and introducing the crowd to top DJs including BBC Radio and TV presenter Nihal and DJ Goldierocks fresh from the UK festival circuit. Nihal will be cranking up his trademark mix of rap music infused with an Asian influence at a key point in the course, motivating runners as they race to the finish line.
Panjabi Hit Squad and DJ Neev will also be joining the line-up which includes Nostalgia Steel Band and South London Samba in what is going to be a fascinating day for lovers of global sounds. Panjabi Hit Squad has been at the forefront of British-Asian music fusing Bhangra with Urban Street music, while DJ Neev will be hoping to give runners that extra edge with her eclectic musical style.
Other acts include Kerrang! Radio DJ Kate Lawler playing her infectious blend of rock and indie, as currently heard on Rock FM and Nag Nag Nag & Bugged Out DJ JoJo De Freq bringing her unique 'De Freq' edge to her electro set and Trevor Fung, original acid house DJ and famed mentor to Paul Oakenfold, pumping out infectious tunes over the 13.1 miles.
The bill curated in conjunction with music partner City Showcase also includes Suze Rosser, Anek, Benny V, Steven Howell, Jean Genie, Edit Select, Joe Joyce, Leroy Allen, Hutch, Jack Le Roc, Ben Higham, Conrad Kira and Push Music, with House The House DJ competition winner Bryce Fury, who performed in the House of Commons with Fatboy Slim, and London finalist, DJ Edge, with more acts to be announced.
The highly anticipated headline act who will welcome runners back to the park after their half marathon effort will be announced in due course and will be worth the wait!
This year's Run to the Beat powered by Nike+ will start and finish at the stunning venue of Greenwich Park, offering even more space for spectators to soak up the atmosphere and embrace the excitement and buzz of the event. What's more, the party continues at the finish line, with headline performances entertaining the crowds of runners and spectators as they celebrate this music fuelled run.
Run to the Beat powered by Nike+ is proudly sponsored by; Nike+ (Title Sponsor), Vita Coco Coconut Water (Official Hydration Partner), Leukaemia & Lymphoma Research (Official Charity Partner), City Showcase (Official Music Managers), Virgin Money Giving (Official Fundraising Partner), Clash (Official Media Partner), Bose Corporation (Official Partner) Runner's World (Official Media Partner), Women's Health (Official Media Partner), Men's Health (Official Media Partner), Marathon Photos (Official Photography Partner).
For event updates and talent announcements follow @runtothebeat on Twitter and like our Facebook page facebook.com/runtothebeat.
To see highlights from last year's event visit youtube.com/TheRuntotheBeat