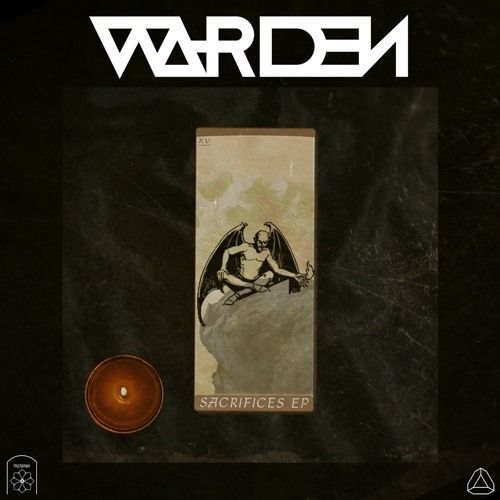 Warden - Sacrifices EP
Electronic Artist Warden has released his much anticipated, 3 track EP, Sacrifices. Premiered on Your EDM, Sacrifices is available for Pre-Order NOW*.
"While writing 'Go Die' and 'Get Down' I really wanted to stick to a classic ravey feel with a new school twist to it. I wanted the tracks to work both in a warehouse and a mainstage festival. With 'Sacrifices' I wrote it with the intention of it being a slow build. It's meant to set the tone for things to come. It's gonna be dark, different, and of course, weird." – Warden
Though a bass kid at heart, Warden has been hard at work experimenting with new styles to see what fits. With his latest Sacrifices EP, he delves into darker house music and pretty much nails it. Influences from Gesaffelstein, Rezz, Kill The Noise, Malaa and more are readily noticeable with Warden's own penchant flair for bass music thrown into the mix. – Matt Meadow – Your EDM
Track List:
1. Sacrifices
2. Go Die
3. Get Down
Warden is a Pacific Northwest native, based out of Los Angeles. In 2013, he attended ICON Music School, where he developed the sound that embodies Warden today. Don't be quick to put his passionate young artist into a category or genres. His influences are broad with interest ranging from metal and dubstep, to techno and hip-hop. With releases on EDM.com, Trapstyle, and Buygore It is becoming clear that Warden is to here to break boundary's in the dance music scene.