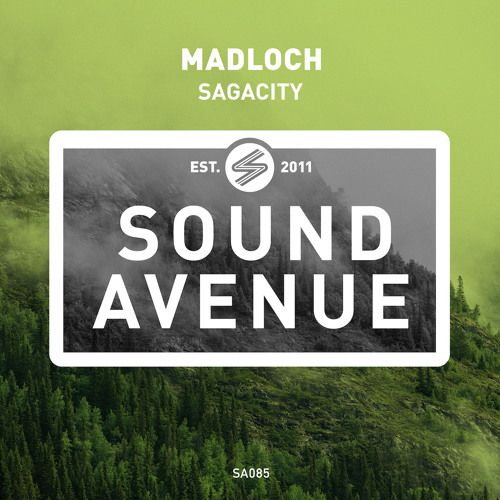 Madloch - Sagacity
Early support from Nick Warren, Soul Button, Paul Hazendonk, Tim Penner, Darin Epsilon, Luka Sambe, Eelke Kleijn, Lonya, Tini Tun, Silicone Soul, Edu Imbernon, Chris Fortier
The latest release on Sound Avenue finds label boss Madlochback in the spotlight with a brand new EP. It's been a quiet yet fruitful year for the Belgian artist with German star Martin Roth remixing his 'Fiction' production to considerable acclaim and chart success. Madloch's first original project of 2017 came courtesy of Paul Hazendonk's MNL imprint in June and once again enjoyed an extended stay in retailer charts. Now making a much anticipated return to Sound Avenue, Madloch presents his latest two track EP entitled 'Sag City'.
With progressive music currently thriving Madloch's forward thinking sound is one of the genre's freshest at the moment. The perpetually in demand remixer has crafted two more exceptional productions, both with a great nose for the dance floor. Beginning with 'Sag City' we see the Belgian artist exploring bassy rumblings and velvety textures. Murky and mysterious in equal measure the piece flows through atmospheric motifs and dreamy arps with an effortless ease. The first of two breaks serves as an energy bridge, bringing tougher percussion and a driving cadence, ultimately leading to a tension filled interlude and electric conclusion.
The companion piece 'Nordic Noir' is aptly titled with its icy design and darker undertone. Madloch's knack for crafting charming atmospheres has never been more evident, with a backdrop of luminous textures perfectly encasing the tight framework and free flowing sonics. Dark, brooding and acutely contemplative it might be Madloch's most subversive creation to date. A look forward into the future, rounding out a stunning two track offering from the Sound Avenue boss. Don't miss it.