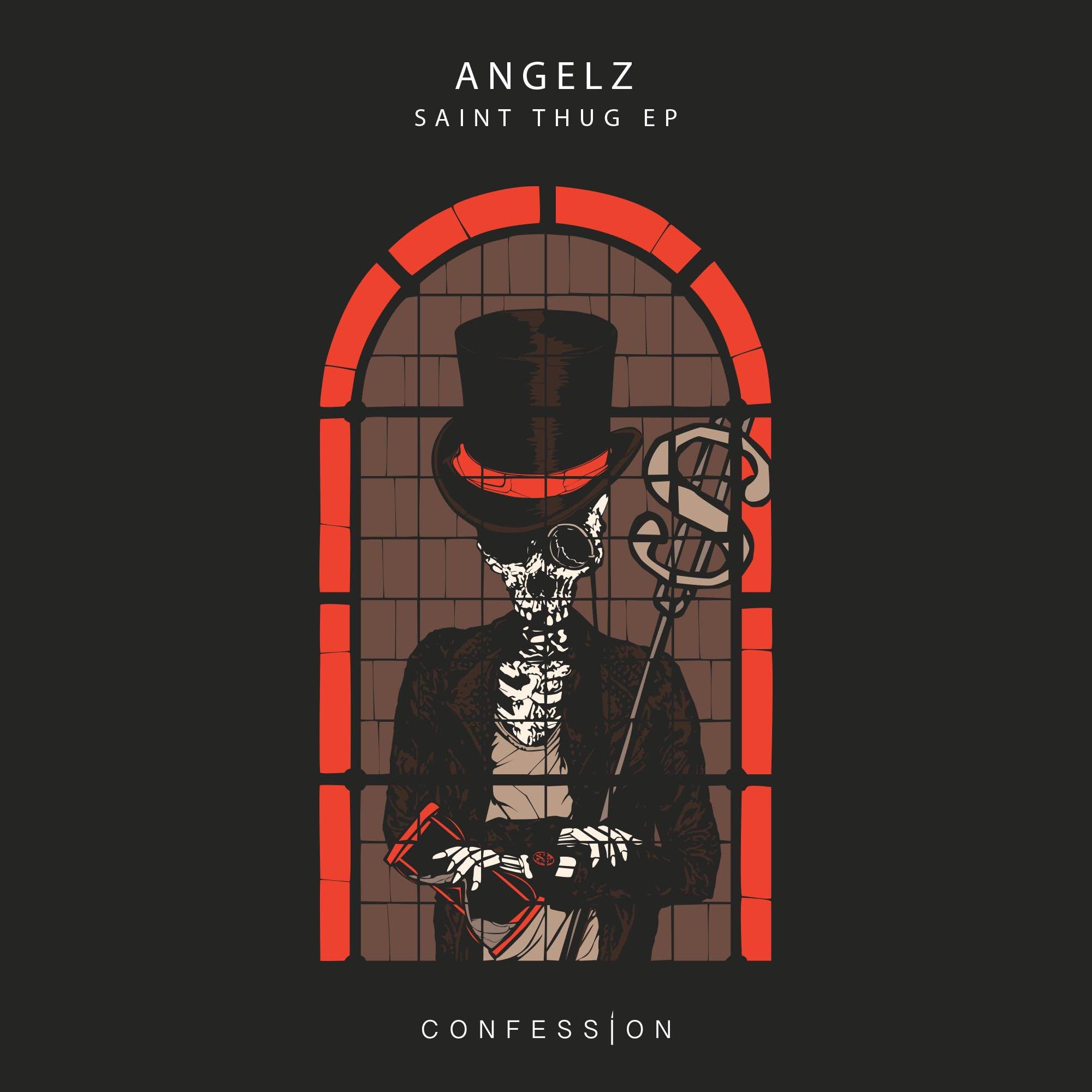 Angelz - Saint Thug Ep
Hailing from Quebec City, ANGELZ, the future bass and G-House phenom, and notably the first artist to release on Tchami's esteemed label, Confession, is now unleashing the follow up 4 track EP to his label debut "Hey Girl". Only a few days removed from the release of his "Enfant Terrible EP" on NYX², the new "Saint Thug EP" serves as a stunning re-introduction to the genre-bending Canadian's raucous brand of production. The full EP is now available to stream or purchase via all platforms as linked below.
Once a highly demanded producer for Def Jam Records, ANGELZ has shifted his creative talents toward the budding G House movement, utilizing his hip hop roots in the production of some of today's heaviest underground music. As with any true producer, ANGELZ is wholeheartedly focused on the music, electing to forego his anonymous origins to pursue original sounds, blending genres, and blurring lines with every release. The "Saint Thug EP" is a journey through techno influenced hip hop based house, which will surely leave listeners speechless thanks to ANGELZ's affinity toward grimy drum hits and plunging future house swells.
The EP kicks off with "Crew" – a bold bass-heavy introduction, which serves as ode to those who live for the weekend. The follow up track, "ATBWFM" preaches an aggressive sample, one that rides the rumbling bass throughout, repeating in varying pitches and tempos for extra emphasis. Arriving 3rd is the EP's leading single, "Stunt", which will undoubtedly rattle a few speakers thanks to its trap heavy percussion, and audacious bassline. The final track on the EP, "Want It All" features a snarling rap verse riding a devilish instrumental, and justly serves as an epic finale for one of the biggest releases ever offered on Tchami's storied label.
With a US and Australian tour lined up for the remainder of this summer, ANGELZ will be taking his music to cities across the globe, spreading the gospel of G House at each stop along the way.