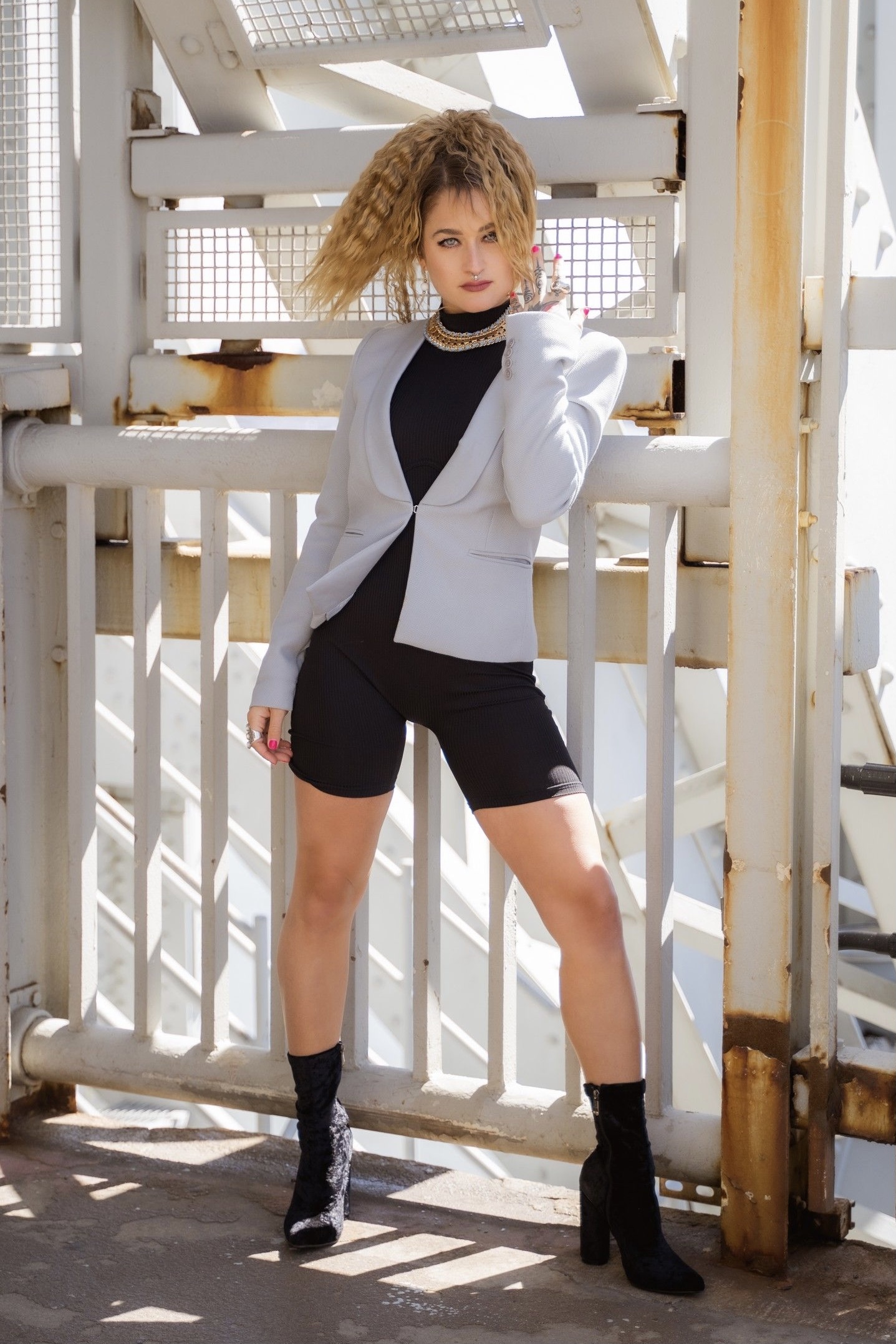 Samantha Leah Takes Flight with Producer Broman Dude in "Fly With You"
R&B-pop singer Samantha Leah releases her new carefree euphoric single "FLY WITH YOU" produced with Broman Dude. A crossover blend of pop with EDM influences in hook, "Fly With You" highlights Samantha Leah's lush R&B-infused vocals with her signature melodies and catchy lyrics. 
When asked about the inspiration behind "Fly With You" Samantha Leah explains, "'fly with you' is about the desire to travel the world with a lover. I think a lot of people have had this feeling. I, myself, have traveled a lot alone, which has been an AMAZING thing, but I think there comes a point where we begin to crave the experience of sharing this beauty with our "other half." At least, that is what I am now feeling in my life. I feel that 'fly with you' represents a sort of "coming of age" story, where we mature enough to "settle down," but this is a different type of settling down. It's more like: "I have spent enough time alone or enough time indulging in meaningless flings. I'm not quite ready to buy a house, get married, and have kids (I don't know if I will ever be), but I do know that I am ready to experience this wonderful planet alongside my true love." I think a lot of people resonate with this feeling of wanting to experience pure freedom with their partner."
On the creation of the track, Samantha Leah states "I had a very simple skeleton version of this instrumental on my phone (produced by Broman Dude) and I was driving from Los Angeles to San Francisco. I love freestyling lyrics while I drive. I was imagining driving the coast with my lover, and that's when it started raining. I put the instrumental on loop and started with the beginning lyrics, "Rain hitting my window pane. It's driving me insane that you're not here. I want you to be here, want you to be with me…" As I drove, the song really came together and, by the time I arrived in San Francisco, it was complete. I had the idea strike me that I really wanted to make the hook unique. And I decided I want to do a lot of vocal chops with the "you" in the hook. So, Broman Dude and I (he is in France, I am on the west coast of CA), went back and forth throughout a few weeks to get it right. I absolutely love what we came up with!"
NYC-born Samantha Leah brings a new and vibrant energy into the music scene, as a divinely inspired, genre-bending lyricist and vocalist. Bursting onto the scene, Samantha has found ways to bridge the gap between various genres of music and is well-known for her creativity, both in songwriting skill and unique vocal variations. She grew up performing in musical theater shows, while simultaneously dipping her toes into the R&B world. Passionate in learning more about the evolution of humanity and consciousness, Samantha Leah is devoted to bringing a higher energetic frequency to the music industry. She does this by expressing herself unapologetically and encouraging others to do the same. After being told she must dress a certain way or stick to a certain type of sound, Samantha decided to part ways with many people in her past and fully invest in herself, and has since become a huge proponent of self-discovery, self-expression, authenticity, and sovereignty.