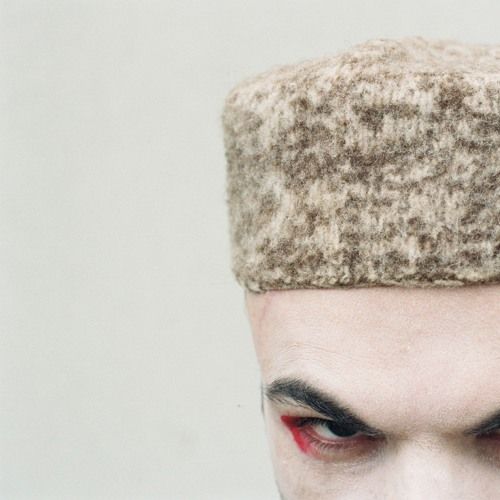 Joakim - Samurai
Today, Joakim shares his 6th album Samurai. A landmark release in his extensive back catalogue (Tropics of Love, Nothing Gold, Fantomes), the latest LP presents a personal and conceptual body of work about the artist's journey between NY, Tokyo and Paris.

Inspired by a range of influences from the literary (Mishima's 'Hagakure: Samurai Ethics & Modern Japan') to the sonic (home-made electronic and "new age"' style music) and the circumstantial (Japan and New York), Samurai is a mixture of pop songs ('Samurai', 'Numb' and 'Exile') and instrumental set pieces ('In The Beginning', 'Hope/Patience') that conjure a sonic "neo-noir" landscape traversing between both conservative and forward thinking ideals.

"The album is built like an unknown city, you walk through it, making random turns, getting lost, some corners may bring back memories, you're getting away from something and at the same time you're on a quest"

Joakim's unrivalled ability to combine such a wide variety of influences can be heard in title track 'Samurai'. By contrasting organic Djembe drums with synthetic pulsing chords, Joakim creates the perfect backdrop for his own emotive vocals and abstract lyrical narrative. He develops this aesthetic in tracks 'Numb' and 'Exile' which reveal his deep admiration for obscure 80s pop. The skillful blend of wonky structures, strong basslines, and gaudy sound textures plays on a sense of nostalgia and draws comparisons to artists such as Ryuichi Sakamoto and Soft Hair. Tracks including 'Time is Wrong', 'Not Because You're Sad', and 'Green Echo Mecha' see Joakim adopt a more theatrical approach. Straying away from a formal structures, they showcase his penchant for sonic experimentation.

Leading up to release, Joakim has shared several standout and similarly experimental remixes from a range of artists including Apollo Noir's remix of 'Numb' as premiered by Decoded Magazine, Red Axes remix of 'Samurai' as seen on Mixmag and remix by Meditation Tunnel, a project by Luke Jenner. (insert link).

Joakim's Samurai also distinguishes itself through its strong visual aesthetic. Evoking the ideas of transformation, ambiguity and artifice vs nature, the Adrian Yu directed music video for 'Numb' appropriates and makes a parody of the YouTube phenomenon of makeup tutorials. Partially shot with a cheap 90s camcorder, the video also nods to the Japanese tradition of Kabuki make-up which inspired the cover artwork for the album.

Samurai is an account of Joakim's emotions as he traverses between starkly different landscapes. This is echoed in the album's dichotomy between pop and experimental; or the conservative and the forward thinking.
Samurai is OUT NOW

Samurai Tracklist:
1. In The Beginning
2. Samurai
3. Numb
4. Late Night New City
5. Green Echo Mecha
6. Cannibale Pastorale
7. Exile
8. Through The Prospect Park Arch
9. Time Is Wrong
10. Mind Bent
11. Jocho
12. Not Because You're Sad
13. Hope / Patience