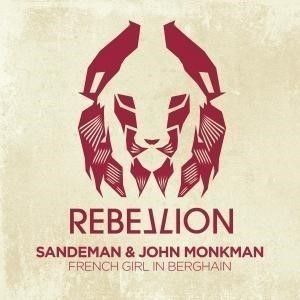 Sandeman & John Monkman – French Girl In Berghain
The next release on Crosstown Rebels off-shoot Rebellion comes from the welcomed collaboration of Sandeman & John Monkman.
"French Girl In Berghain was inspired after a weekend lost in Berlin. It's our first collaboration together and much like those 48 hrs we tried to find a balance between order and chaos." Sandeman & John Monkman.
The exact story behind 'French Girl In Berghain' remains a mystery. Only Sandeman and Monkman know the true origins of this dark and seedy cut. Two questions remain unanswered – who is she and what really happened that night in Berghain? The track feeds the imagination with its warm swinging bass and seductive French female vocals, deep bass and penetrating electronic chords that climax in a frenzy of laughs, giggles and erratic synths. Complete with a useful 'Laughapella' DJ Tool.
Sandeman is most recognised as one half of underground house act Wildkats. Taking flight as a solo artist this year he's received kudos with releases on Get Physical Music and Om Records. In addition he also runs his own London parties You Are We and has recently launched the spin-off You Are We Record label.
John Monkman recently released 'The Bumps' in collaboration with Pete Tong and achieved the ranks of Beatport Number One in 2012 with his track 'Don't Have to be Beautiful'. Outside of the dance scene John has provided electronic input, mixing and production for a number of mainstream artists including Roxy Music´s Bryan Ferry, doing the bulk of the programming for Ferry´s latest album, OLYMPIA, when he worked alongside members of Radiohead, Chic, Pink Floyd and more.