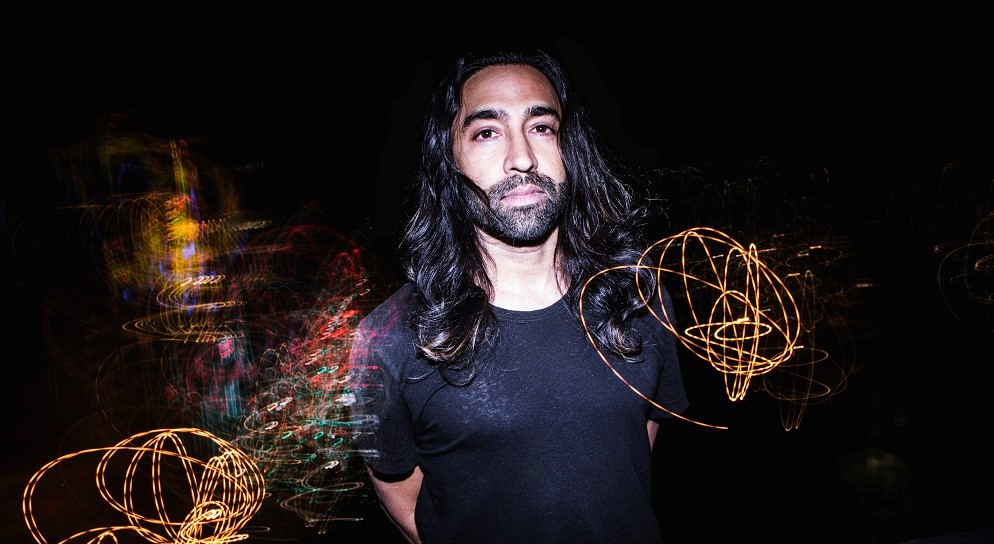 SANJAY Delivers Deep Electronica With Meaning In Debut Single 'Dive'
The talented US singer-songwriter, multi-instrumentalist and producer SANJAY has released 'Dive', the first single from his debut EP 'Initiation', due out later this year.
His journey of learning, both musically and spiritually, is reflected in his art and his strongly held belief that 'music is medicine'.
'Dive' is a sublime example of his unique blend of songwriting, deep, tribal electronic grooves and experimental electronica.
In partnership with the BOA Foundation, SANJAY is using the release of 'Dive' to raise funding for a solar power project in the Huni Kuin people's village in the Brazilian Amazon rainforest.
The Huni Kuin are featured in the stunning video for 'Dive', shot in the desert of Joshua Tree in California where SANJAY also lives, and including spiritual leader Ninawa Pai Da Mata, alongside renowned actress Oona Chaplin (Game Of Thrones, Avatar).
The new radio edit video starts with the ceremonial chanting of the Huni Kuin before SANJAY's hypnotic vocal refrain begins to loop. The track drops with a powerful electronic acid synth lead line and driving bassline before breaking down into the vocals again. The track captures the ritualistic and deeply spiritual experience of a Huni Kuin plant medicine ceremony.
Sanjay explains,
My spiritual teacher told me, "Dive in deep to the darkness" when he was teaching me meditation. I wanted to pay homage to him for my lessons but the song ended up turning into much more. As my journey with plant medicine began to unravel itself to me, the words began to ring true; a metaphor for what was happening within me. I went in, to go through and come out the other side. That's what the lyric of the song is about. Don't be afraid to go within and see what you find. Understand your darkness and fill it with light.
Born to Indian migrants, SANJAY recalls feeling invisible as a child until music entered his life. Hip Hop's golden era and legends such as Prince, and Stevie Wonder empowered him to follow his passion for music. This passion grew as he learned to produce, DJ and play in bands. Alongside this he travelled around the globe learning from indigenous tribes in the Amazon rainforest, gypsies from Rajasthan, India, and Native American groups in the USA, infusing their joy and celebration of life into his art. He experienced first-hand the healing potential and spiritual transformation of plant medicine during ceremonies in the Amazon; experiences which have shaped him, setting him on a path to inspire liberation and personal transformation through music.
Oona Chaplin is a trustee of the BOA Foundation, a non-profit organisation that works with first nation communities to support land conservation and cultural preservation. As a long-time friend of SANJAY's they were able to bring their passions together through music to help the Huni Kuin and raise awareness around the preservation of the Amazon.
This is a music project with a purpose, but at its heart is great music, designed to make you move and fire the imagination, whether on a dancefloor or swaying to the beats under the stars.
Follow link to stream 'Dive', watch video, and donate to the Indigenous Solar Project: https://solo.to/sanjay
Follow SANJAY
Instagram / Facebook / Soundcloud