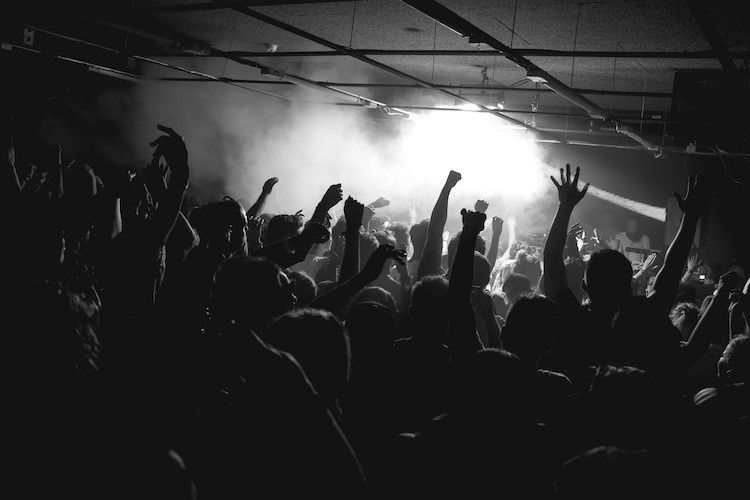 Sankeys Brooklyn – A New Beginning
The legendary UK born clubbing institute no longer beholden or indebted to Manhattan's scene nor the past few years that have slowly (and admittingly not without challenges) welcomed underground electronic music to be an acceptable touchstone.
Unlike European cities such as Sankeys first home Manchester, the Big Apple has no regard for the past when it's inventing its present. It's an immigrant city, one that knocks down and rebuilds itself. With the true Sankeys team now at the helm, the club can embrace its own bountiful and parallel dance music history with that of the city's, and revel in the clubs proud achievements, international footprint and now trusted musical vision.
NYC's Brooklyn neighbourhood is somewhat an emblem of what urban America should look like and from the end of October onwards Sankeys Brooklyn will continue to thrive on the Impulsive richness of the clubs attitude, that combined with authentic and palpable underground house music has driven this little soap story impressively further than its North Manchester rootsŠas anyone that has visited Sankeys in London, Manchester or Ibiza will know,
To celebrate Sankeys 20th Anniversary they will be presenting an initial impressive program of 20 shows this year with the worlds finest DJ's alongside new and homegrown talent not to mention the 20 hour Tribal Sessions soiree with Apollonia set to ignite NYE on the far side of the East River.
Shunning the latest trends to establish a trusted family of collaborators, label showcases, underground promoters and DJ collectives (the multi award winning Tribal Sessions (winner of Sankeys Awards 2014 for best night) is to return with a weekly residency after a massive Ibiza season from November 7th) to create a truly global, yet independent feel to Sankeys plus London's/Ibiza's forward thinking night Magna Carta to join forces with New York label Serkal from November 6th.
The dream for David Vincent of operating in New York continues on his own firm terms.
David explains that. "Even though we did some great parties in Manhattan with artists like Dubfire, Jeff Mills, Danny Tenaglia, Sven Vath, Steve Lawler & Victor Calderone, we always felt the area and aesthetics of the venue was not quite right for us but we went with it.
As franchisors we were inexperienced and showed naivety in our approach to the difficulties we encountered. We have learnt an awful lot and are now, for the first time, taking direct control of all aspects of the new venue in Brooklyn, we are leaving nothing to chance! Sankeys is a basement style club and needs an intimate low ceiling venue to create our magic. Our new venue in Brooklyn is sure to create this. Just remember, in true Sankeys style our venues in Manchester & Ibiza struggled to begin with mainly due to the location and it has always been a challenge and New York has been no different so I take this as good omen. This time we are relocating key personnel from Ibiza which will ensure the club, which is, now located in a more appropriate part of NY will immediately come across as a Sankeys. New York will see the real Sankeys, now, it really is for us "a new beginning for us".
Sankeys Brooklyn is set to open on Halloween, October 31st in association with Tribal Sessions with the original Sankeys resident and Tribal legend Greg Vickers playing a 5 hour set making his Sankeys NYC debut, alongside Jozef K and supported by New York City's own Jkriv for a mammoth 12 hour party.
Following the opening night Sankeys are excited to host Viva Warriors with a special 5 hour set from the king of the basement Steve Lawler supported by Serkal records Rosario and Viva Warriors Marina Karamarko its set to be a special opening weekend.
Sankeys,from Manhattan to Brooklyn.