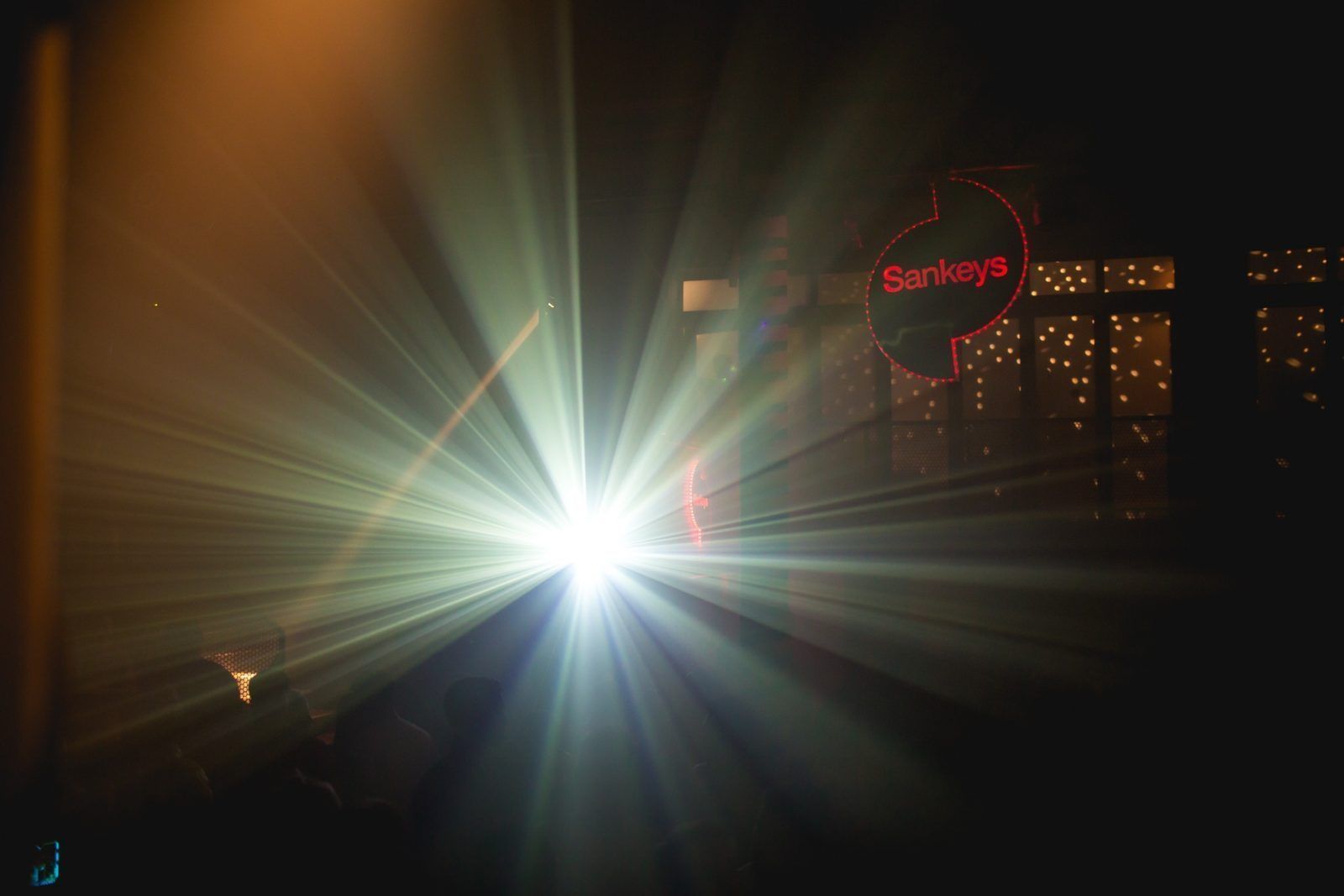 Sankeys Ibiza announce closing parties for 2014
This final announcement from Sankeys sure is a bittersweet one: the 2014 season has been one to break all records and is one that really established Sankeys Ibiza as a leading underground force that focuses on a quality of electronic music not many other clubs do.
It is the year in which Sankeys also turned 20 and celebrated with the oh so triumphant return of Tribal Sessions, which has really injected some fresh energy into the White Isle with crowds flocking to see their heroes every Wednesday, as well as recording and releasing a special anniversary CD live in the club and undertaking various other projects around the number 20.
Sadly, though, after what has been a non-stop, high energy and greatly memorable season that has brought no frills basement clubbing back to the White Isle, it must all come to an end. As such, each and every one of the much loved promotions that have played out each week this summer are having one last blow out, meaning special events from Flying Circus, VIVa, CUFF, Magna Carta, FUSE, Blasé Boys Club, Next Wave and Tribal Sessions.
As well as having everyone from Jeff Mills to Derrick May play a world exclusive back to back, Move D to Shlomi Aber, Danny Tenaglia to Axel Boman all play the club, so too have Sankeys pioneered a first ever proper DJ Award Ceremony, to take place in the final weeks of the season, as well as streaming live Essential Mixes from the club.
The final hurrahs of the season start on 22nd September, when chart topping UK house sensation Duke Dumont plays his Blasé Boys Club night one last time with Jax Jones and Andy Baxter, then AudioFly's Flying Circus parties hard at their Closing on 26th September with MANDY, Martin Buttrich live, Blond:Ish and Dance Spirit Live.
27th September is the last Magna Carta with East End Dubs, Samu.L, Chris Lattner, Chicks Luv Us & Medeew and then VIVA does it's thing one last time on September 28th with Steve Lawler, Detelf, Anek, Mathew Jonson, Sante and a special guest. The final FUSE of the season is on 30th September with main man Enzo Siragusa, as well as Julian Perez, Seb Zito, Rossko, Luke Miskelly and more.
A last Tribal Sessions this summer in Ibiza on Wednesday 1st October featuring a very special guest, Darius Syrossian, Shlomi Aber, Greg Vickers, Hector Couto, Jozef K, Sidney Charles and many more. A day after, CUFF do their G House thing one final time with Amine Edge & Dance, garage legend DJ EZ plus Dirk Digglah, Clouded Judgement, and Stuff B2b Ennio.
On October 7th, the one and only Next Wave close down their season with another set from minimal master Ricardo Villalobos, who will be joined by RPR Soundsystem as well as Cabanne, Nima Gorji and Francesco Del Garda.
Following that on October 8th is a final final blow out that marks Sankeys' 20th year in the game. Running from 10pm Sankeys favourites and label bosses Duke Dumont, Darius Syrossian, Amine Edge & Dance, Shlomi Aber, DJ Sneak, Sidney Charles, Just Be (Bushwacka!), Jozef K, Andy Baxter, Manu Gonzalez and some very special unannounced guests all take part in what is sure to be a super special send off.