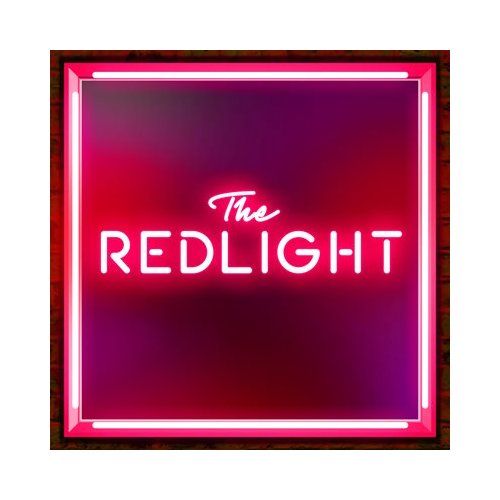 Sankeys Ibiza announce THE REDLIGHT Lineup
Sankeys Ibiza looks set for a sizzling second season of their smash hit 'The Redlight', after it took the island by storm on it's debut last year. The party, which moves from a weekly Thursday to weekly Mondays, kicks off on Monday 30 May 2016 with fast fingered UK Garage legend DJ EZ headlining. One of the most highly rated DJs in the world right now with his his technical wizardry, EZ's been at the forefront of taking what was once considered a London sound around the globe, stimulating the growth in Garage once again. The first DJ ever to do a Boiler Room set, EZ was recently in the spotlight doing a 24 hour non stop mix, livestreamed in aid of Cancer Research.
Performing alongside EZ in the LAB is Redlight resident Matt Jam Lamont who will play weekly for 18 massive shows and underground producer Flava D, who will do 4 shows. Matt Jam Lamont is widely regarded as the Godfather of Garage. Matt has a highly respected history as a DJ, producer, A&R and Kiss FM radio presenter who's been involved in the garage sound since it's birth. Known throughout the nineties for his prolific productions as one half of 'Tuff Jam', with partner Karl "Tuff Enuff" Brown and more recently for his work on his own Solo Recordings imprint, often working with Scott Diaz as Jam Experience – he's a multi award winning pioneer that's remixed the best in the business. He's never been more on top of his game and is the glue that holds The Redlight together. In the Basement we have Defected's rising star Sonny Fodera who joins the Redlight team with a total 11 shows this summer, House & Garage Queen Sam Divine who performs no less than 10 shows and last years resident and hot underground bass house producer Low Steppa, returning for a total of 7 dates this season.
The Redlight, working with it's partner Ibiza Rocks, has definitely pulled out all the stops to secure some real legends to front the party too. These come in the form of New York house figureheads Todd Terry, who returns to perform 6 shows this summer, as well as Grammy Award winner Todd Edwards who returns for 1 show on August 8th. Also original resident Sam Holt (one half of legendary production unit Copyright) returns this summer with 7 shows.
From the opening party on the 30th May through to the closing party on the 26th of September, there will be plenty of house and garage music stars to get excited about week in week out every Monday including Purple Disco Machine who will be performing 3 shows and Redlight will host 3 Lobster boy shows in the LAB with artists like Barely Legal, Klose One, Mella Dee, Moxie and Mak & Pasteman.
Grime man of the moment Big Narstie, smouldering right now after his huge collaboration with Craig David on "When the Bassline Drops" makes 2 performances, as do Preditah and Chris Lorenzo. Sharp shooting DJ Zinc has 3 shows. Also the cause of much anticipation is Shadow Child presents Food Music on July 18th alongside Kry Wolf. We also see the return of Garage Nation on August 22 with DJ Luck & MC Neat. DJ Q joins the bill on the 29th August.
Lisa Chadderton will be playing every Monday in Spektrum after being the first Redlight resident to be confirmed from the 'Break The Glass Ceiling' DJ competition, a groundbreaking event that has been focusing on developing female talent on the island and helping to break the current glass ceiling in dance music towards women. Lisa will be performing in Spektrum as part of the all girl Team Sankeys DJ collective, with 3 other female DJs yet to be announced.
David Vincent said "I am very happy with our line up this summer and I'm particularly excited to to hear the new residents to the team like Sonny Fodera, Sam Divine and Franky Rizardo. Obviously having Shelter supporting us in the LAB each week is going to make the party even bigger after the hugely successful season last summer at the club and we thought by combining both parties together it will only make The Redlight even stronger in 2016. This is Phase One of our announcements and we have 4-5 additions to The Redlight line ups 2016 in the next few weeks which will be the icing on the cake".
There is no doubt that The Redlight at Sankeys Ibiza is one not to be missed, bringing a new, fresh, sexy, sleazy sound to Mondays on the White Isle. The Redlight Ibiza 2016 Compilation mixed by Matt Jam Lamont coming soon, will encapsulate this.
As Kerri Chandler once said, "All you need is a basement, a red light and a feeling… " And that is what Redlight is all about."
For Early Bird Redlight tickets at 20 Euros until end of March go to http://www.ibiza-spotlight.com/night/promoters/redlight