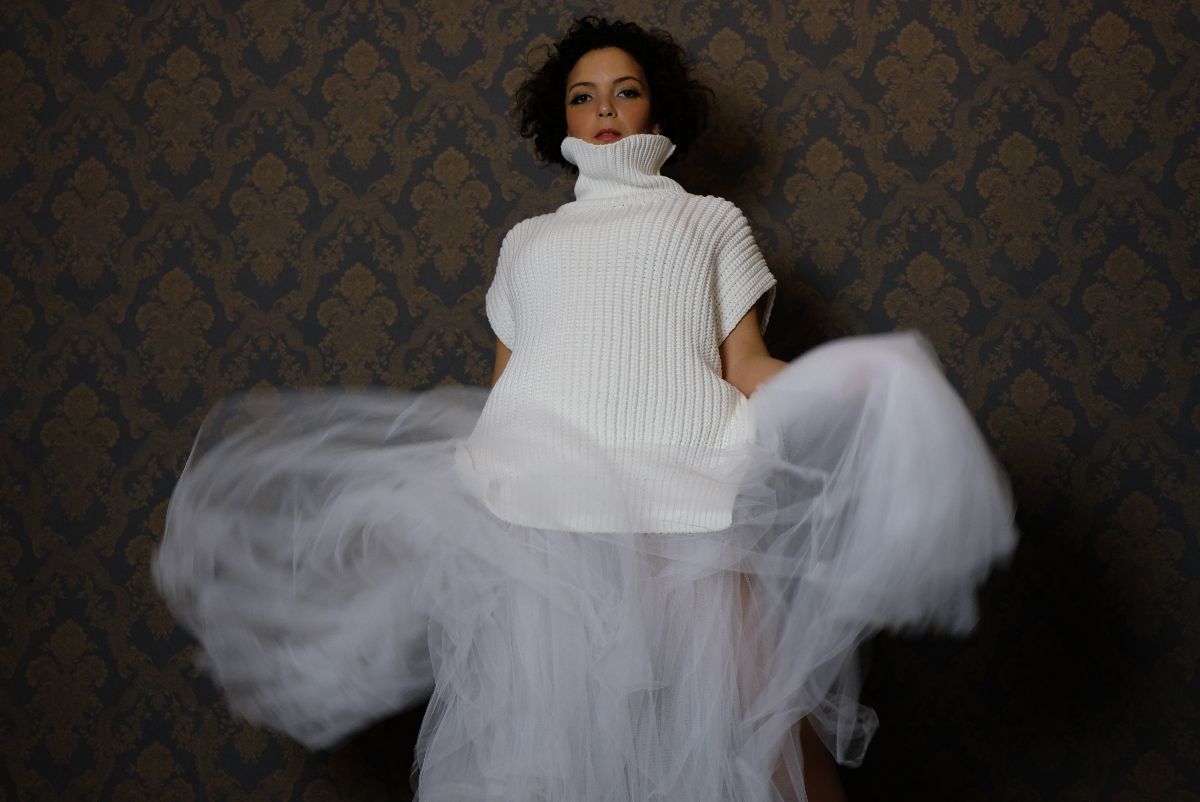 Sarasara returns with eerie new track; 'BLOOD BROTHERS'
Boundary-pushing artist and producer Sarasara returns with captivating second album Orgone, out on 5th July via One Little Indian Records. Her brooding new single, the first taken from the album, 'Blood Brothers', swells with a foreboding intensity, co-produced with Liam Howe of label-mates Sneaker Pimps (who has worked on albums by Nülifer Yanya, FKA Twigs, Tom Vek, Lana Del Rey etc).
Lyrically, the track is a dark, passionate song about soulmates. Sarasara explains; "People who believe in the existence of consciousness and reincarnation explain that you have a soul tribe with whom you share several lives, and you sign a contract or seal a pact in order to learn together and heal each other life after life."
Sarasara released her debut album Amor Fati to acclaim from The Fader, The Guardian, The 405 and more – as experimental as it is versatile, taking in elements of industrial electronica, trip-hop, r'n'b and breaks. Her latest body of work sees her sing in her mother tongue, French, and deal with suicidal thoughts, existentialism and meditation. The artist moved across the water from Paris to Margate at the beginning of last year, and the record was written there, featuring collaborative tracks with her neighbour, Peter Doherty of The Libertines. Experimental, distinctive, and yet unmistakably 'Sarasara' – the album effortlessly moves through moods and layers of textured sound with a tenacity to stay true to itself yet veer from the path-most-trodden. It is this resolve that sees Sarasara stand apart from the crowd.
Elaborating on the themes of the new album, the artist said: "Orgone is a very personal record, that took me 3 years to complete from start to finish. It is the story of me, being tossed around, in between 2 life cycles, change of careers, home, countries. It is me rebuilding myself after the violent end of a karmic relationship and falling in love again. It is also me, finding my way on a spiritual path, connecting with God, and learning the healing virtues of vulnerability, self-love, acceptance, surrendering to what is, being true to myself, faith. It is me taking responsibility for what I'm putting into the universe, reclaiming my creative power. It is me becoming a better version of myself."