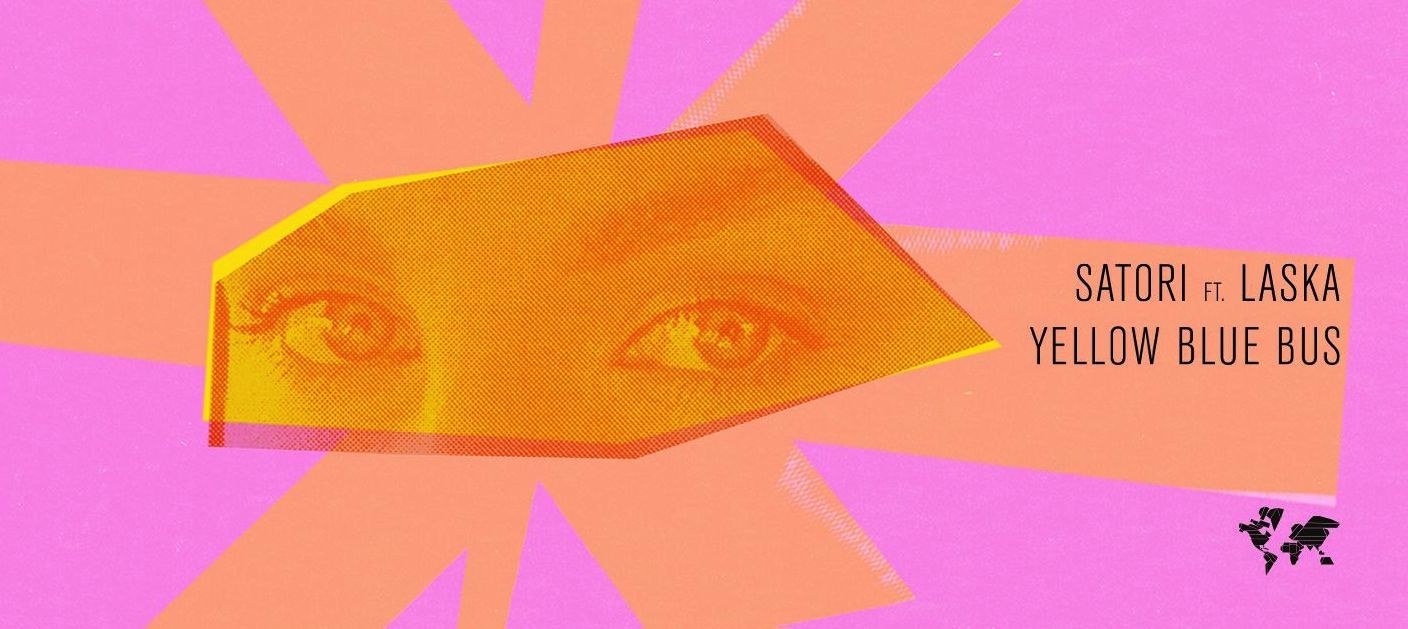 Satori ft. Laska 'Yellow Blue Bus' on Crosstown Rebels
Established Netherlands-based artist Satori lands on Damian Lazarus' flagship label once again this November with his new track, Yellow Blue Bus. This is the first of three singles to be released ahead of his next Crosstown Rebels album, which will be out in April 2022, and was recorded in the iconic setting of Ibiza's Sonic Visa Studios.
Satori described the meaning behind the track, stating: "My girlfriend is from Russia. Her name is Karina and to say 'I love you' in Russian you say 'Ya lyublyú Vas'. To memorise this as a foreigner, you basically memorise 'Yellow Blue Bus'. So I decided to write a song about a Yellow Blue Bus but the bus is actually my girlfriend."
The release begins with real-life ambience, the likes of which was recorded live in Ibiza as a bus passes and birds chirp merrily in the background. This soon gives way to a guitar-flecked bassline, opening neatly into the vocal offerings of both Satori and Laska aka Karina. There's a euphoria to the piece, created through rhythmic percussion that remains subtle throughout, whilst the heartfelt lyrics of the couple drift dreamily alongside.
From holding down an eighteen month residency at Heart, Ibiza to having nearly four-hundred-thousand listeners on Spotify each month, Satori is a truly worldwide artist in today's electronic music scene. Having been championed by Damian Lazarus early on in his career, he has emerged as a must-see live act for fans from all corners of the globe. Next month marks the start of his USA tour, where his Maktub concept will adorn some of the country's most iconic clubbing institutions. His discography speaks for itself, with a plethora of acclaimed releases on labels including Crosstown Rebels, Sol Selectas and DGTL Records.
Satori ft. Laska 'Yellow Blue Bus' is OUT NOW on Crosstown Rebels
Buy / Stream it here: https://lnk.to/CRMLP048A