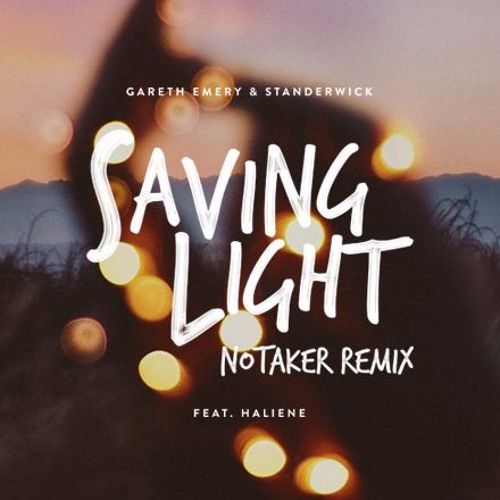 Gareth Emery - Saving Light (Notaker Remix)
At the beginning of this year Gareth Emery, Standerwick and Hailene released the emotionally riveting "Saving Light," which became the first trance track to reach Number 1 on Beatport's Overall Chart in five years. Notaker has given "Saving Light" a dark remix fitting for its heavy subject matter, which was originally Gareth's personal tribute to the devastation brought about by bullying. A resonant, driving bassline paired with futuristic melodies are evidence of Notaker's personal touch; the addition of darker elements to the track cast Haliene's angelic vocals in a despairing light, as if the singer is inching closer to the proverbial edge instead of away from it. As it turns out, the track also hit close to him with Notaker himself. "I am very honored to get to remix this one for Gareth. Hearing the anti-bullying message associated with the record really struck a chord with me being that I was bullied a lot through middle school and high school," he says of the remix, "Having that experience really made it easy for me to put a lot of emotion and feeling behind this record." The "Saving Light" original and remix are released on Canadian independent label Monstercat, which has also seen releases from Wolfgang Gartner, NERVO, and Seven Lionsthis year.
It seems like Notaker has been ubiquitous lately; the breakthrough American producer has received much acclaim for his musical embodiments of ambiguous natural concepts, like the slow, tribal burn of the bassline on "Born in the Flames," the mystical and ethereal-sounding "Shimmer" and the crashing waves and inhale of breath sampled on "Abyss." Notaker's avante-garde music has found homes on forward-thinking labels Armada Captivating, Monstercat and Mau5trap thus far, setting the stage for an impressive musical resume. With his recent track record, the young American producer is steadily evolving from talented newcomer to vetted dance music prodigy. He certainly has a unique musical style, one that has been praised by fans and tastemakers alike in his career. Inspired by legends like Hans Zimmer, Deadmau5, and Eric Prydz, Notaker specializes in creating an atmosphere around his productions to immerse the listener in the story of his sound, rather than just the track itself. The result is an entirely unique musical experience that evokes emotion and resonates deep within the soul. He was named one of the Top 25 Artists to Watch in 2017 by Dancing Astronaut, and we couldn't agree more—the future is looking very bright for Notaker. Stay tuned for more upcoming music from Notaker in September.