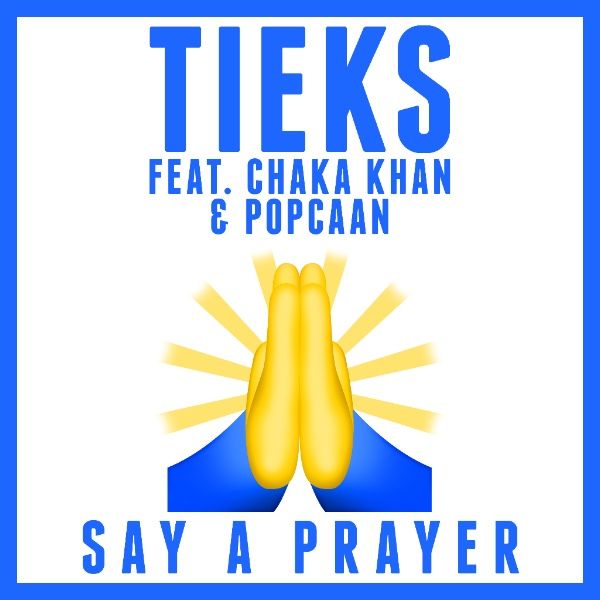 Tieks ft. Chaka Khan & Popcaan - Say a Prayer
London-based producer and songwriter Tieks returns with latest release 'Say a Prayer' on Ministry of Sound/Sony. The track, featuring the vocals of legendary R&B singer Chaka Khan and Jamaican reggae artist Popcaan is out now and acts as the follow-up to Tieks' huge 2015 hit 'Sunshine.'
Featuring soul-rich gospel sounds, Tieks uses chimes to create an uplifting melody, which gives the release a highly emotive feel. Displaying his highly polished production skills, Tieks' underpins the track's bass-led breakdown with the smooth vocals of Chaka Khan and Popcaan, with all three artists featuring as emoji caricatures in the vibrant and colourful lyric video. Having released debut single 'Sing That Song' featuring Celeste in 2014, Tieks' follow-up track 'Sunshine' amassed over 30 million Spotify streams and peaked at number 15 on the UK Singles Chart in addition to being heard as the track featured in the colourful Fiat 500 television advert.
Chaka Khan has won ten Grammys and has sold an estimated 70 million records worldwide in a career spanning five decades. In December 2016, Billboard magazine ranked her as the 65th most successful dance artist of all time.
Popcaan (AKA Andre Hugh Sutherland) is a Jamaican DJ, singer and songwriter signed to Mixpak Records. One of Jamaica's most successful dancehall artists, known for singles 'Love Yuh Bad' and'Ova Dweet', Popcaan has also collaborated with a number of artists, including Drake, Jamie XX, Pusha T and Gorillaz.
A unique and melodic production utilising the talents of all three artists, 'Say a Prayer' is out for release today.