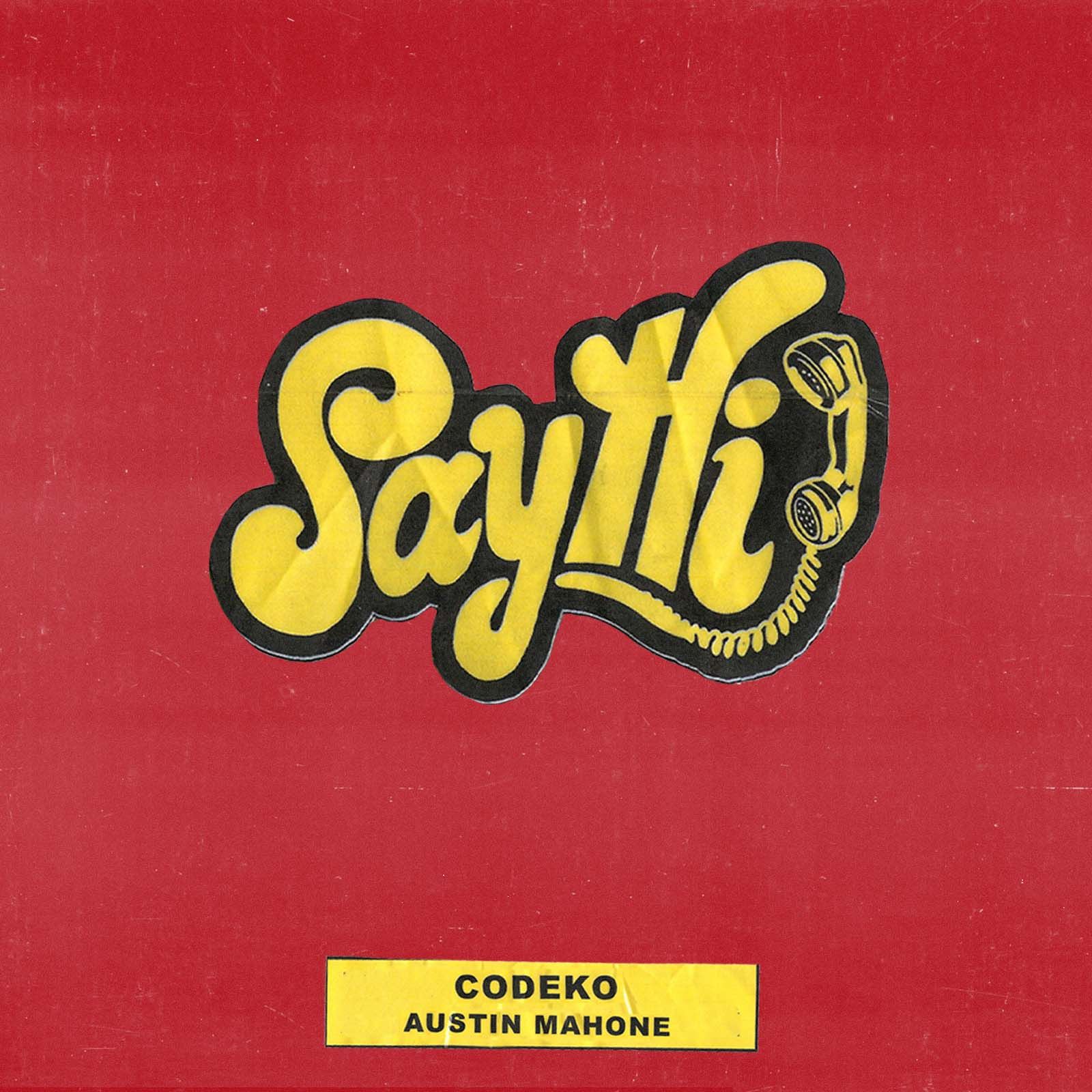 CODEKO & Austin Mahone - Say Hi
From a child concert pianist who attended high school on a music scholarship, to a dance music producer on a meteoric rise, it is clear that CODEKO has a knack for music. "Say Hi (feat Austin Mahone)" is the latest work from the young UK-based producer, who is currently studying Physical Sciences at the prestigious Cambridge University. "Say Hi" also marks the first release in a new partnership between CODEKO and famed label Astralwerks.

To debut Say Hi, Codeko and Austin Mahone invaded the University of Arizona with 8 performances in less than 24 hours. The debut across 2 pool parties, 2 sold out concerts, and 4 acoustic shows, yielded enormous social conversation around the record, as the Say Hi Official Preview Video received over 500,000 views.

"I have been working on Say Hi for over a year," says CODEKO, "It's surreal to see a record I wrote out of my dorm room come to life with Austin Mahone on Astralwerks."

Rising pop star Austin Mahone just concluded a 22 date North American tour: "A Tour For Me+You," and is coming off the commercial success of his last record with Hardwell, Creatures of The Night. With over 10 millions Instagram followers and 4.2M monthly Spotify listeners, Austin has quickly evolved into a worldwide phenomenon. Austin's record 'Dirty Work' recently hit #1 on iTunes Top Songs in Japan and broke the record for longest standing #1 spot on Billboard Japan Western Music Chart, surpassing both Taylor Swift and Bruno Mars with 14 weeks in the #1 position.
"I've really enjoyed collaborating on different projects this past year and branching out into dance music," says Austin. "Working with CODEKO was such an awesome experience. I've learned so much experimenting with new styles and incorporating that sound into my own music as well. I can't wait for everyone to hear our new song!"

"Say Hi" is a dynamically layered showstopping track, which began with a simple trumpet melody, as CODEKO wrote the rest of the track around that vibe. Austin Mahone's vocals were the last piece of the puzzle, but they fit together seamlessly, making the track the perfect upbeat tune for any occasion. This catchy party track may have been written in a dorm room, but it's made to be played on large stages around the world.

ABOUT CODEKO
CODEKO is not your typical music producer. By day Ed Clark is a senior at Cambridge University studying Physical Sciences, by night he is more widely known as CODEKO. At just 21 years old, the classically trained musician turned electronic producer is living a double life as a college student that tours the world playing festivals such as Tomorrowland, Electric Zoo, and Mysteryland. Widely known for his viral remixes, this summer CODEKO's remix of Marshmello's "Silence" hit #1 on Sirius XM's BPM, while his MGMT – "KIDS" Remix hit #1 worldwide on Soundcloud dance charts. CODEKO's last original, "Walking With Lions," was voted SiriusXM BPM Breaker of the year, after being selected the Electric Zoo Festival Anthem.