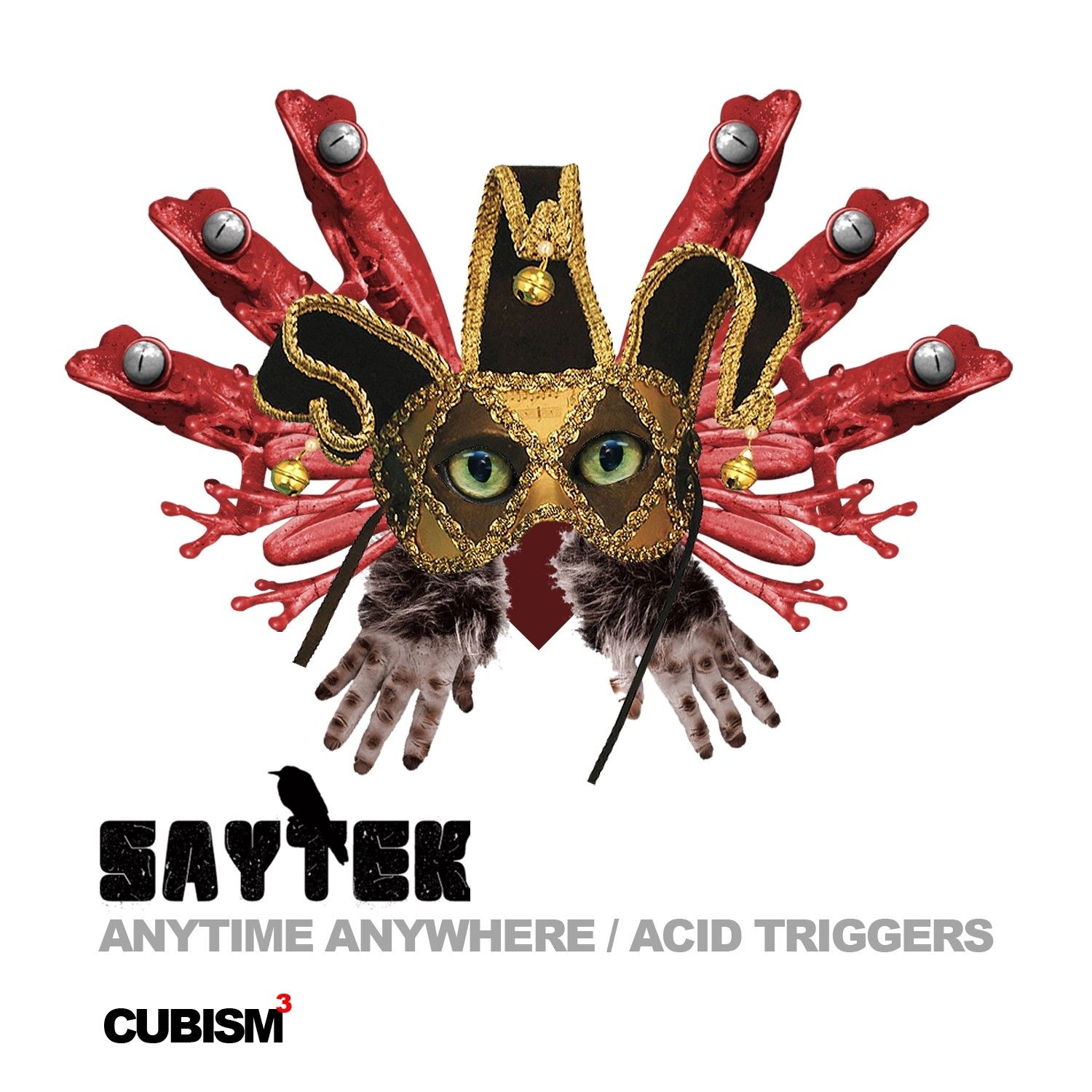 Saytek – Anytime Anywhere / Acid Triggers
After the resounding success of Saytek's "Live On Cubism Vol 2" album which was critically acclaimed across the board receiving Mixmag Album of the month, 8.5/10 in DJ MAG as well as claiming the DJ MAG weekly front cover and 2 page interview in the monthly MAG, it is with great pleasure that we present to you the first EP from the album.
With a busy tour schedule and all the best blogs including Data Transmission and Ibiza voice on his case for interviews, podcasts and reviews, Saytek has finally found the time to start reworking the tracks (which where originally performed live) into DJ friendly edits. Rather than functional reworks Saytek has treated the project as if he were working on remixes, taking all the elements and creating fresh tracks.
The results are 2 very different but equally useful tools. Anytime Anywhere melds Saytek's trademark rolling sub bass with crisp organic drums, chugging percussion, chord stabs, melodic synths, rhythmic snare patterns and ride cymbals which work the groove as an English vocal sample spoken in a German accent adds a human element.
A rising runaway synth works the track into a crescendo as drum rolls push the track further into dance floor abandon. On the flip Acid Triggers does what it says on the tin, a simple but effective acid house number inspired by the early years but brought up to date, 909 and 808 drums work with analogue bass, tweaking acid, Detroit pads, the occasional Hacienda chord stab and vocal whoops.
Other vocals elements include a simple "acid" vocal and a more melodic soulful sung vocal.We hope you enjoy.CubismPlease like our Facebook page here and keep up to date with everything Cubism:
For more information on Cubism Records please visit:
http://www.cubism-records.com
Buy Cubism Records on Beatport
https://www.beatport.com/en-US/html/content/label/detail/9907/cubism
To listen to other Cubism tracks and DJ mixes from the Cubism residents visit:
http://www.soundcloud.com/cubismrecords