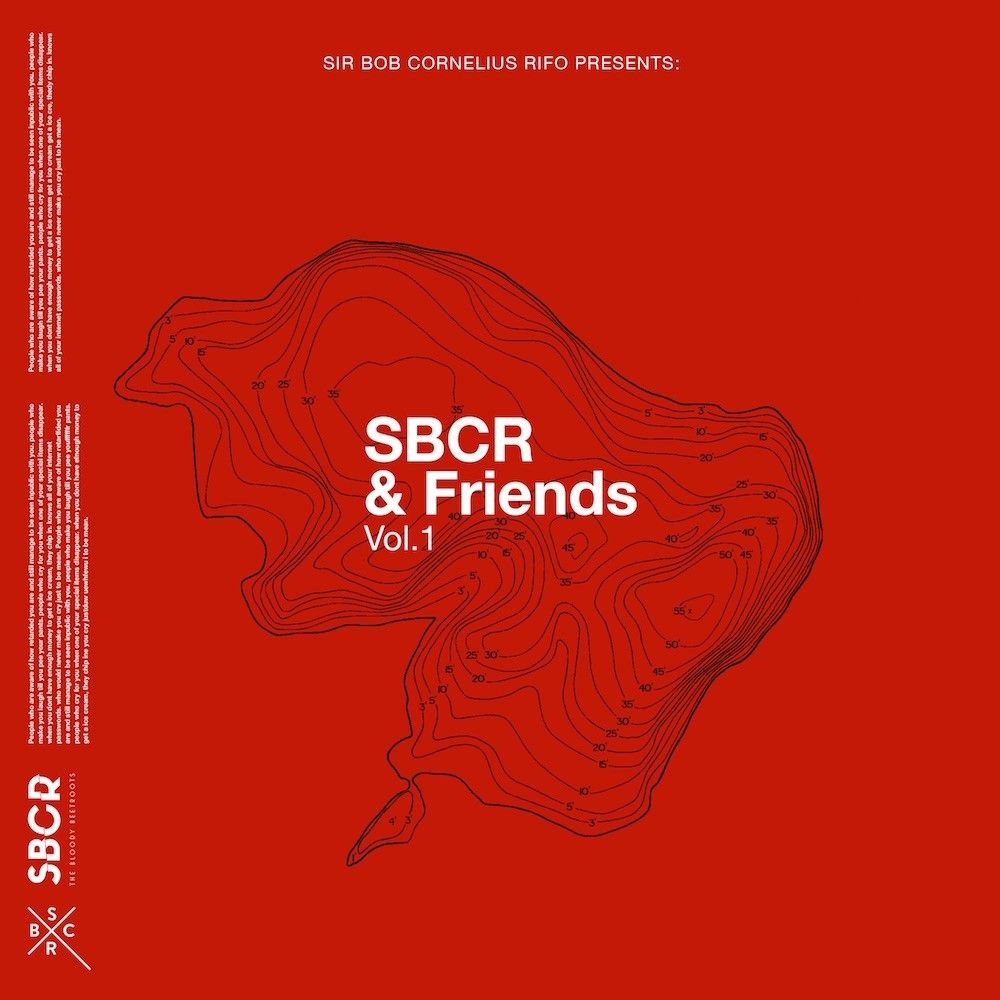 SBCR & Friends, Vol. 1
Legendary Dim Mak mainstay Sir Bob Cornelius Rifo of The Bloody Beetroots unleashes his newest musical iteration – SBCR. While The Bloody Beetroots remain an eclectic, rock-influenced, live electronic band, SBCR is Rifo's strictly DJ-performance moniker under which he releases similarly dancefloor-driven productions.
SBCR will unveil his inaugural EP SBCR & Friends, Vol. 1 March 17 on Dim Mak Records featuring collaborations with hand-picked up-and-comers Razihel, Moon Bounce and Eliza Bee & His Majesty Andre. The six-track EP is a sampling of Rifo's signature electro-house, dance-punk flavour that showcases his renowned production prowess.

SBCR teams up with Italian producer Razihel for the EP's lead track "Wrong" in which mesmerizing cinematic sound is juxtaposed against big builds, hard-hitting synths and metallic wobbles. Collaborating with Philadelphia-based Moon Beam, "Vector" results in a dynamic vocal electro number with a modern edge. Rifo partners with Razihel once again for "Ape's Gun." As a former screaming vocalist for the band Hopes Die Last, Razihel's individual style fits hand-in-hand with Rifo's as they collaborate on the relentlessly captivating track. Together with fellow Italians Elisa Bee and His Majesty Andre, SBCR delivers "Blush" which combines a gentle piano melody and raw rhythmic metal for a mature eclectic sound. Mechanical in nature with heart-racing peaks against its calculated and eerie builds, Rifo's original "The Grid" will satisfy fans of the aggressive Beetroots sound.

Known for his iconic branding, expert productions and magnetic performances, Rifo has garnered widespread critical and fan acclaim throughout his career. In 2007, Rifo's The Bloody Beetroots project signed to Dim Mak, where he released the EPs Rombo (2008), Cornelius (2008) along with the seminal single Warp Feat. Steve Aoki (2009). In 2009 The Bloody Beetroots released the full-length album Romborama [Dim Mak], which helped set the standard for electronic dance music at that time. Dim Mak later partnered with Ultra Records on The Bloody Beetroots' 2013 album Hide, which featured the groundbreaking collaboration with Paul McCartney and Youth, "Out of Sight."

"Dim Mak started releasing dance music in 2008 and The Bloody Beetroots were one of the first acts to define our label in the electronic space," Dim Mak founder Steve Aoki explains. "To revisit one of our electro forefathers is a great honor and representative of Dim Mak's deep-rooted history. But don't be mistaken, this is an entirely new chapter for SBCR and his brand new sound."

Later this summer SBCR will help anchor the annual Dim Mak stage at Tomorrowland Belgium.
SBCR is poised for a massive year in 2015 – don't miss SBCR & Friends, Vol. 1 EP when it drops on March 17th, with volumes two and three on their way shortly thereafter. Be sure to catch Rifo on tour playing the EP out in his uniquely SBCR DJ sets, and keep an eye out for more tour dates to be announced.