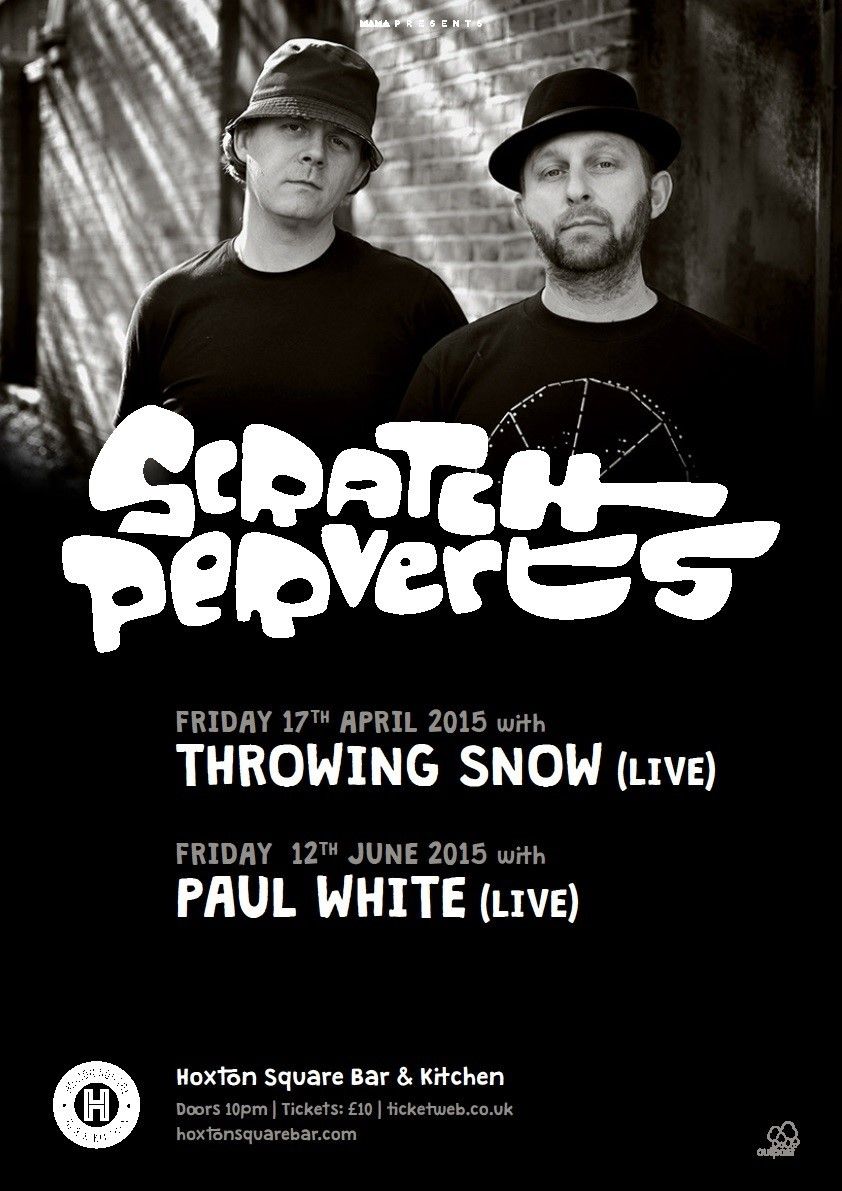 Scratch Perverts play Hoxton Square Bar with Throwing Snow
London promoter-giants CLUB THE MAMMOTH are excited to present the Scratch Perverts at Hoxton Square Bar on 17th April, also featuring Throwing Snow.
The legendary DJ collective continue their series of nights each supported by a host of unique acts, ranging from South London's very own Al Dobson Jr, to R&S Records' Paul White. Full details of the remaining nights can be found at: hoxtonsquarebar.com/search/scratch+perverts.
Formed in 1996 by Tony Vegas, Prime Cuts and DJ Renegade, Scratch Perverts have forged a longstanding career in the world of music – winning ITF titles, solo DMC titles plus two World Team DMC titles in their 19 year history.
Their reputation as turntablists has led the Scratch Perverts into a whirlwind career as DJs. As residents at Fabric since the beginning, they showcase a knowledge and understanding of music and how it's meant to be played. Traversing all styles, the Scratch Perverts cross over genre lines with ease in a way that's pleasing on the ears but similarly entertaining on the eyes.
Throwing Snow takes an equally broad approach to his productions, drawing from a vast array of genres, and establishing himself as a coveted collaborator. He has just released 'Lumen' on Houndstooth Recordings, the first single since his critically-acclaimed album 'Mosaic' of last year.