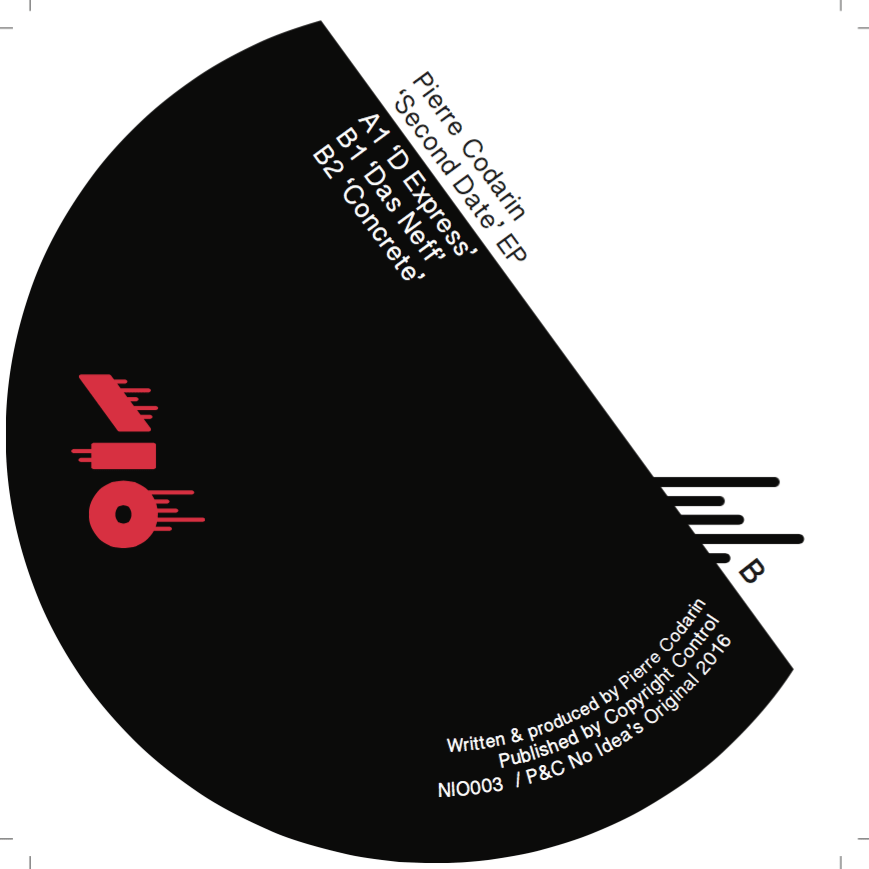 Pierre Codarin - Second Date EP
British 808 enthusiast Pierre Codarin delivers the third release on Huxley's No Idea's Original imprint with a trio of cuts.
Having impressed the likes of Raresh, Radio Slave, Mr. G, Art Department and Rolando with his PC record label's first outing this year, Codarin's productions are skeletal house grooves with the sort of raw energy and depth that Baby Ford has perfected.
'D Express''s intricate layers of percussion and warped atmospherics, 'Das Neff''s trippy, fractured electro and closing track 'Concrete''s pounding, shuffled mechanics all serve to create a rich debut 12" from Codarin on NIO.
Pierre Codarin 'Second Date EP' drops on No Idea's Original on 29th April 2016.
Tracklist
D Express
Das Neff
Concrete
www.facebook.com/NIOLabel
www.twitter.com/NIOLabel
www.facebook.com/Pierre-Codarin-306025106163465
www.twitter.com/PierreCodarin