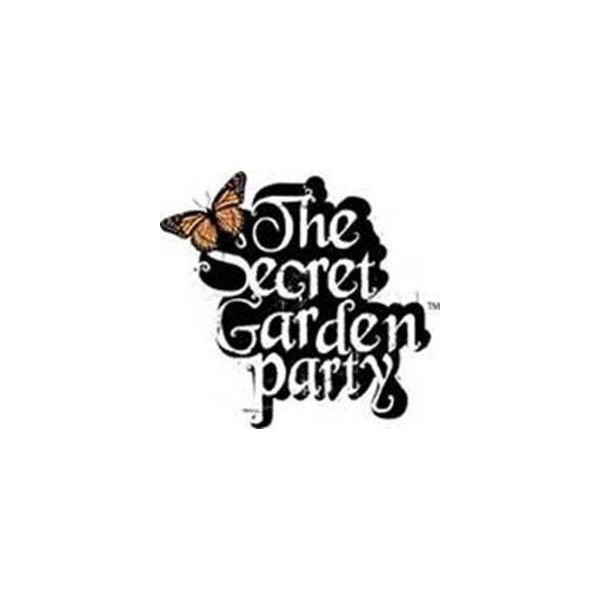 Secret Garden Party adds further DJ sets
Over the past few years this fine Pagoda stage overlooking the Lake has played host to a first class array of disc jockeys, acts and artists; from Radio 1's Annie Mac & Toddla T to the mesmerising sounds of Matthew Johnson; from the NY groove of Kim Ann Foxman to the Eats Everything Bristol bounce. Remember the year Disclosure and Sam Smith performed 'Latch' at sunset? Or the time Skream went b2b with Zed Bias, Disclosure, Eats & Artwork?! T.E.E.D. dropping jungle? Jamie Jones & Seth Troxler b2b? Damn! that was the pure house party vibes right there!
This summer the Pagoda pays homage to resident djs from up & down our fair isle and beyond, representing nights such as Tief, Below, Circus, Rooty (RIP), Simple, Fleetmac Wood & Werk:It.
As well as the Top Secret special guests, The Pagoda also welcomes a sprinkling of headline talent along the course of the weekend for your listening pleasure .
Let's praise the residents. They are the ones who often dig deeper, the chosen ones who set the mood of an evening, that represent the club night, the ones who'll play you tracks you'll be pestering them about later, the guys with the biggest record boxes and an ability to take you into a trance like state.
Ladies and Gentlemen, please welcome your Pagoda DJs for the weekend:
Aartekt – Adam Shelton – Aerial – Bill Brewster – Cat Lovers – Citizen – Clancy – Denney – Dia – Dom Chung – Emerson Twin – Em Williams – Fleetmac Wood – Frank Tope – Futureboogie – Head Gardener – Hilit Kolet – Huxley – James Vorres – Jay Karim – Johan Ten Houten – Lewis Boardman – Maribou State – Michael Palmer – Midland – Motty – No Artificial Colours – Richy Ahmed – Robert James – Sancho Panza – Shivas Regal & Mcculo – Sisterhood – Six Axle – Son Of Sun – Sophie Lloyd – Steve Huerta – T. Williams – Tayo – Urulu – Waze & Odyssey – Wild Fantasy – Wolf Music

Other stages additions include:

Artwork – Cherub – Danny Mathews & The Rustle – Geddes – Harry Wolfman – Jasper James – Mark Wells – Pardon My French – Real Connoisseur – Sarah Frenchy – Slim Howl – Tom Grainger -Zero 7 (dj)

With over 14 stages and 4 days of live music and dj sets 2014 promises to be one of the most music-packed Secret Garden Party's ever . add to the mix the renowned secret sets by some of the biggest names around and it is game on!

~~~~~~~~~~~~~~~~~~~~~~
MERRIMENT
The Games Arena
From the pure quintessentially English to the damn right absurd, let the Games begin From the Pig Labowski's lounge, the shots are called for the return of The Pig Tossing World Cup 2014, followed by an Emu & Ostrich Polo Match, after a bout of HipHop Vs GlitchHop Scotch & some Disco Diva Dodgeball, The Midnight Ultimate Frisbee Match beginith .. daytime Croquet with cucumber sandwiches and tea.
A short distance away the Fools on the Hill, begin their Wonky Races, down a Slip n Slide, like a rolling stone, around the craziest course and haircuts since Pat Sharpe and the 80's.
The Lake
The Great Lake will be home again to an iconic centre piece, art installation, and party venue, lovingly designed and built by the infamous PirateTechnics crew. This year we aim to open the lake up for more mass participative games, more boating & punting opportunities, wild swimming and places of reflection where you'll be able to sit, eat, drink and relax.
The Jackdaw Pub
This year we celebrate the coming of our new 24-hour pub, hosted by our very own Diamond Dogs. Equipped with an Ace up their sleeves and a pool cue behind their back, these dogs will host a spectrum of classic back bar games, pool tournaments, illicit poker matches but be warned, they've been known to start a bar brawl or two before.
The Pub will home a full line up: from South London and now globally acclaimed bingo enthusiasts, Rebel Bingo, to a sultry blues opera, a live band jukebox and to finish each night, 2 battling Grand Pianos for the sing-a-long of the summer.
Parades
To open, close and lead the Gardeners to the seminal activities of the Party our merry band of performers, musicians, merrymakers, floats and boats will lead you around the Garden. Expect the unexpected, led by our friends Perhaps Contraption, Megatraption Bands a full Orchestra and Choir and more animals (humans dressed as) than you can shake a zoo at.
Campfire Tales
Close up magicians, night time fires site-wide with ghost storytellers, poetry and live music to keep the cockles warm on those star-kissed nights.
~~~~~~~~~~~~~~~~~~~~~~~~~~~~~~~~
ARTS GARDEN
Nestled away, past the magical weeping willow, the Arts Garden will be a place to reflect and get involved in creating our own SGP gallery. You'll be able to learn a series of techniques from our resident artists, from sculpting a full-size body cast to life drawing, creating a stained glass window installation – where you're the artist. Or sit with an easel by the lake and paint a water colour impression of the Garden.
The Sonic Pulse Orchestra
We are keeping most of our art installations under wraps this year but rest assured the Head Gardener has something really special in store. One we can mention is The Sonic Pulse Orchestra. This is a travelling sensory experience controlled by you. Taking inspiration from Hoberman – a robotic engineer from the early 90's, it uses a scissor-like structure to create a geodesic dome around you. Inside this wonderful breathing structure is the interactive Heartbeat Orchestra. A central podium will take 5 peoples' pulse readings, feed it through a piece of software, then make dynamic musical compositions with projected visuals as Gardeners come and go. Together the two elements make up The Sonic Pulse Orchestra; time to make sweet music.
The Human Zoo: Devolution of Mankind
Gawp in amazement as two wild homosapiens are held in captivity for your shock and delight. Imprisoned in a human-scaled hutch (for the entire weekend) and isolated from their own kind, watch as these well-heeled, career-driven primates lose their petty social norms and descend into primitive squalor before your very eyes. But gardeners beware, for humans are a ruthless breed, hungry for freedom and savage in their devolved form…
Green Crafts Area
No festival is complete without homage to the ways things used to be and quite possibly will be again. Get your creative hands working with a multitude of materials. Our Green Craft facilitators will guide you in the magic of making your own keepsakes. From Woodwork and Whittling, Stone Carving and Forging, to UpCycling everyday trash into a masterpiece to take home. Our Witches of Odd will teach you the ways of the Apothecary and spells, providing a comprehensive magic experience to meet the demands of modern day life. We offer a magical approach to achieving your dreams. Witches of Odd (WoO) is all about a suspension of disbelief and seeing life through a new, magical perspective.
~~~~~~~~~~~~~~~~~~~~~~~~~~~
PIMP MY GARDEN

Bell tents, tipis & yurts have now all sold out but you can still reserve Lotus Belle Tents, Caravans, Suite Huts and Dorm Tents click HERE for full details.
Alternatively, round up your friends, pitch up in a reserved spot set around a gazebo pre-pitched for you by the Field Lounge team…camping space for up to 24 people.
To enjoy a very satisfying Party experience why not book a table by the Lake at our very own Tuscan-style restaurant Soulfire? Or perhaps indulge in a wood-fired hot tub and sauna from Bathing Under The Sky. And, for a relaxing refresh find time for a treatment at The Boutique Sanctuary.
The Secret Salon .
is back as "Absolutely Iconic" – an immersive styling experience, we will offer a hair, nail and facial art service that transforms you through the ages.
Each day of the festival will host a unique menu focusing on a different era. Adapt this to suit your taste and shimmy through the 50s & 60s in classic Motown style or polish up your air guitar and perform on the yellow brick catwalk as one of Rock's Legends. Dust off those platforms to release that '70s disco diva or prepare your perm for the prom that was the 80s all before you get lost in the crimped out 90s. Document your weekend with photo booth fun and don't miss your time to shine on the yellow brick catwalk! All this hosted by Ab Fabs, Eddie and Pasty, Because Sweetie Darling we're all Absolutely Iconic.
~~~~~~~~~~~~~~~~~~~~~~~~~~~~~~~~~~
GREEN POLICIES
This year SGP is aiming to recycle all our waste so nothing goes to landfill and we'll be operating on 25% sustainable power. We'll also be asking for help to collect rubbish – we all want to keep campsites in shipshape condition. If you arrive with a full number of people in your vehicle or arrive by public transport, big green coach, or train you will be entitled to a Green Travellers card, which offers substantial discounts on a whole range of stalls throughout the weekend. And, all stalls will be using recyclable plates, cutlery and cups – so even if it's a bit bendy you know it's a good thing.
~~~~~~~~~~~~~~~~~~~~~~~~~~~~~~~~~~~
SECRET FM
Competition: How do you fancy hosting your own show in the Garden on Secret FM? – Calling all would-be presenters more details here: https://www.facebook.com/events/1409863989289933/?fref=ts