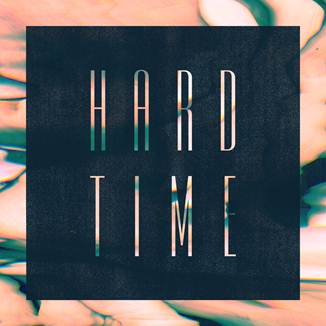 SEINABO SEY – HARD TIME
Prepare for Seinabo Sey (pronounced Say-na-bo Sea) to become the sound of the summer 2014. With her powerhouse vocal – as steely as it is soulful, elegant evocative song-writing, magnetic live presence and individualistic sense of style, this 23-year-old from Stockholm marks a new era for popular music.
As a one-to-watch on numerous new music lists in her native Sweden, Seinabo has already scored a No.1 on both Hype Machine and Shazam with her debut Swedish release entitled, 'Younger''. Now she releases her outstanding debut UK single, Hard Time, which combines the ultra-modern feel of downtempo R&B and glacial Swedish electronica with the melodrama of Lauryn Hill and classic cult American blues singer Vera Hall.
A chance and cursory Facebook stalk led Seinabo to a meeting with producer Magnus Lidehäll (Mapei, 'Don't Wait) in early 2011, and the pair formed a songwriting partnership built around her precision-drill performance as vocalist and the metallic sheen of his understated, hook laden synths and beats. Together they're subtly twisting the conventions of pop creating something truly unique.

The pair are currently "recording pretty intensely" in Stockholm, for Seinabo's debut album, out later this year; one expected to reflect a chaotic, creative life spent living in both Sweden and Gambia, where Seinabo's late father Mawdo Sey, famous as a musician across West Africa, was born. "I've had to live between two different cultures where you don't really feel you belong anywhere and you have to understand people first to make them understand you."

An intuitive and confident lyricist, contemporary yet timeless, Seinabo Sey is here to speak to her listeners with inspiring words 'Many of my favourite songs are songs that have boosted my self –esteem and given me strength and in a sense that's what I try to achieve with my own music. I hope Hard Time gives those that need it the courage to speak up."
Pre-order link: http://po.st/HardTime
www.seinabosey.com
www.facebook.com/seinabosey
www.twitter.com/seinabosey
www.soundcloud.com/seinabosey