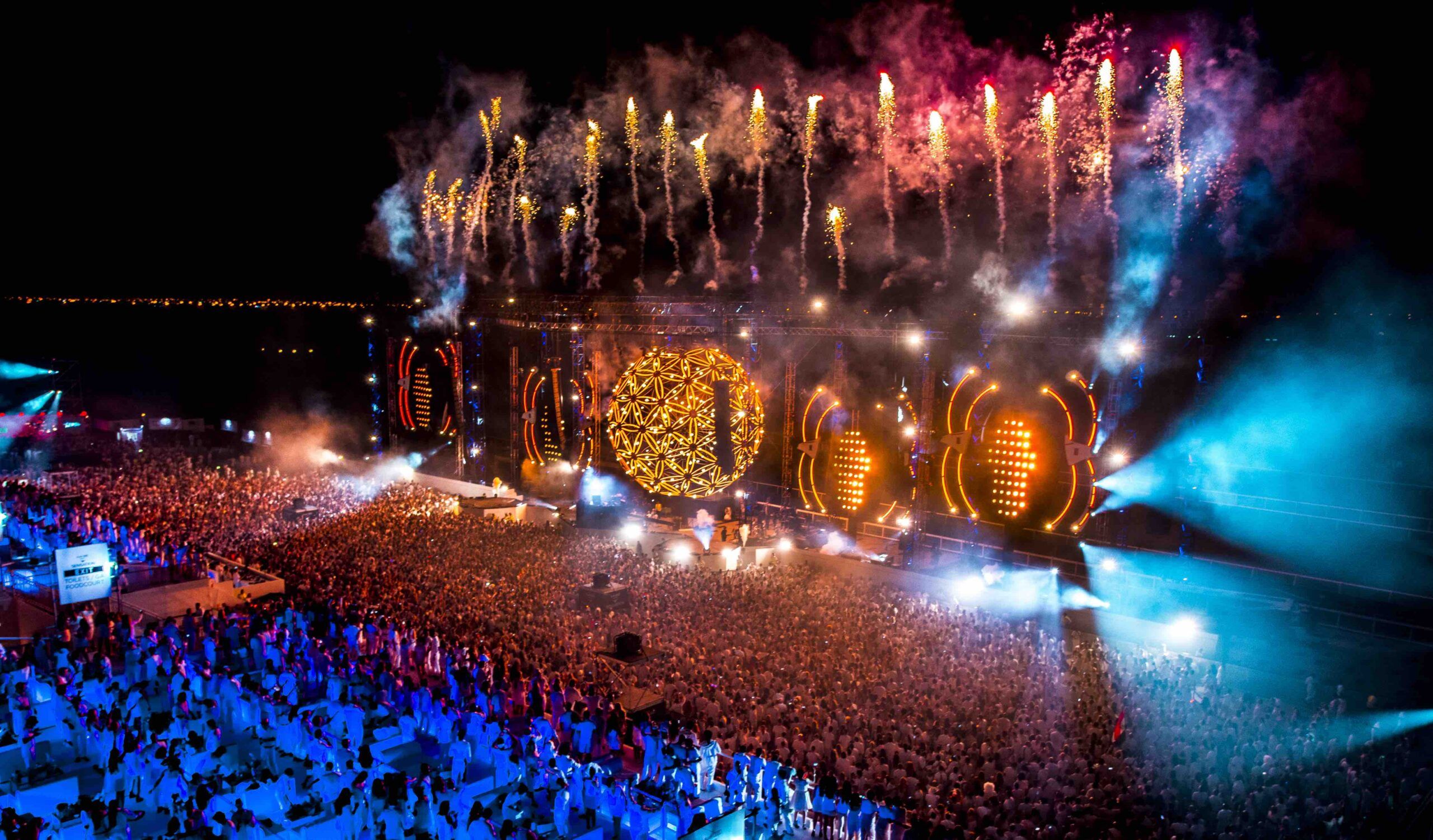 Sensation breaks with traditional dress code for one night only!
On July 2nd, Sensation will return to the Amsterdam ArenA with a brand new show called 'Angels and Demons'. For once, Sensation will break with convention: instead of the mandatory all white dress code, we will invite the audience to be part of the night and dress in either all black or all white. Ticket sale starts on March 26th at 10:00 AM CET on Sensation.com.
Creative director of Sensation – Sander Vermeulen: "Sensation is known for its white dress code, which has been a unique element of the show for over 15 years. To emphasize our new theme 'Angels and Demons', which centers around the concept of paradoxes, we will introduce the black dress code, in addition to the white dress code. This is a break with tradition, and it will add a major extra dimension to the show. The premiere show in Amsterdam is really special to us. I am very exited to see how it will all come together in the Amsterdam ArenA. The previous show was a great success and expectations are set to go beyond that point this year."
Last year, 40,000 people gathered in white to honor 'The Legacy' of Sensation. This marked a significant milestone for Sensation, welcoming over 75 different nationalities to the Amsterdam ArenA. This year, and for one time only, Sensation will challenge the status quo with its new theme 'Angels and Demons'. The crowd will be asked to participate in wearing a white or black attire, integrating the audience within the show in a manner that has never been seen before. Expect a journey filled with contradictions, and get ready for a night where your inner angel or demon will be challenged at the highest level. Be part of the show, in which duality becomes unity.
World premiere: Sensation 'Angels and Demons'
Date: July 2nd 2016
Venue: Amsterdam ArenA, Amsterdam
Ticket sales for Sensation – 'ANGELS AND DEMONS' start on March 26th at 10:00 AM CET on www.sensation.com
Fate will decide the dress code colour for attendees, which will be stated on their e-ticket.
Sensation and 10,000 HOURS
In collaboration with 10,000 HOURS, Sensation is inspiring dance lovers to make a charity contribution. Anyone who buys a ticket for Sensation, will automatically donate €0.25 to 10,000 HOURS. Sensation doubles the donation to €0.50. With this contribution, and the help of volunteers, Sensation and 10,000 HOURS are able to organize a special volunteer day. Over 75 children with special needs will enjoy the ultimate Sensation experience: a day with workshops and a special Sensation show organized specifically for them.