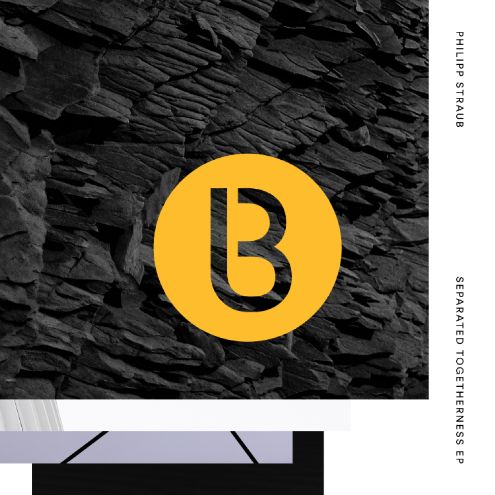 Philipp Straub - Separated Togetherness EP
Philipp Straub is one of the leading heads of electronic music in Austria, a deeply passionate DJ/Producer with an impressive catalogue of releases on Bedrock Records over the past 5 years. Now, as 2019 unfolds, he returns fired-up with his vibrant 4-track 'Separated Togetherness EP'.
Opening track 'La Aperture'floats on a fabulous jittery percussive groove and hip-wrenching sub-bass, laced with melodic swells and wave after wave of lush motifs, in what is an excellent collaborative meeting of minds between Straub and Fe Vargas. For 'Jericho'Straub goes solo, creating an excellent low-slung, clanky metallic groove, spotted with solo synth lines and evocative vocal snippets. He follows this with 'Reinforcement', which is built on an energetic, exceptionally tight and focused percussive groove experiment, unrelenting in its linear attitude throughout. The perfect finale comes in the form of 'Collecting The Stars', where, bedded on a stripped-back kick and snappy percussion groove, Straub and Nilseus build a beautiful melody-rich cinematic landscape, riding on a carpet of deep, driving bass and detailed rhythmic mastery.
With recent releases on Josh Wink's Ovum imprint and Hot Since 82's Knee Deep In Sound, Philipp Straub is an ever-present creative force. Hi 26-year career as a DJ and Producer has helped inform his 3D understanding of what it takes to make dance-floors around the globe work to perfection. In addition, his industrious involvement behind the scenes within the industry, have seen him become a true stalwart of club scene and someone whose influence will shine bright for many years to come.
A Selection Of Philipp Straub's previous Bedrock Releases:
https://soundcloud.com/philippstraub/sets/demo-646
Philipp Straub Info:
https://philippstraub.com
https://twitter.com/philippstraub
https://soundcloud.com/philippstraub
https://www.instagram.com/philippstraub
https://www.facebook.com/DjPhilippStraub
Bedrock Info:
http://johndigweed.com
https://soundcloud.com/john-digweed
https://www.facebook.com/djjohndigweed
https://www.youtube.com/user/bedrocktransitions/videos
https://www.beatport.com/label/bedrock-records/63
https://www.facebook.com/bedrockrecords
https://soundcloud.com/bedrock_rec
https://twitter.com/BedrockRecords