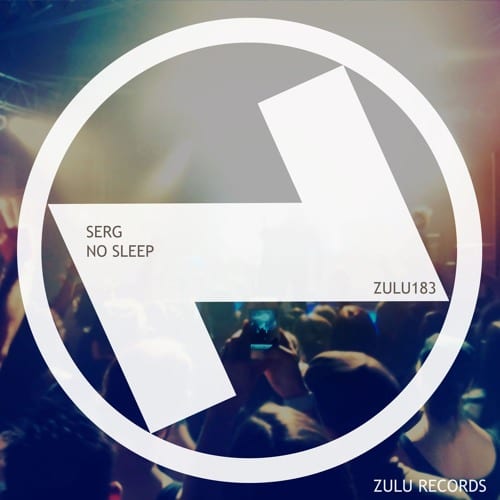 SERG gets 'No Sleep' on Zulu Records
SERG – No Sleep (Club Mix)
Zulu Records
23/09/2019
One of the UK's most prolific purveyors of quality house music since 2012, the team behind Zulu Records know a thing or two about what is required to keep a dancefloor moving. With their latest release, 'No Sleep', label-boss SERG drops a no-nonsense groover for those late-night sessions which fuses a range of gritty influences to instantly the spot.
A growling bassline carries the track from the off as a seriously catchy vocal hook makes the track pop and rolls alongside wonky effects with a real old-school throwback vibe. Samples and glitchy synths keep the madness developing throughout and ensure this isn't just another throwaway release. Tried and tested by a selection of big-hitters, names like No Requests, Sam Divine, Matt Caseli and Thomas Gold have all given 'No Sleep' their seal of approval.
Never afraid to try something new, Zulu have always focussed on pushing high quality house music in all its forms, 'No Sleep' takes the label to the heavier end of the spectrum without resorting to generic and obvious tactics to keep you interested. Currently sat at #60 on the Beatport Jackin House Chart with his last single, SERG is wasting No Sleep to keep the momentum going with another heavyweight offering.
SERG – No Sleep is out now via Zulu Records