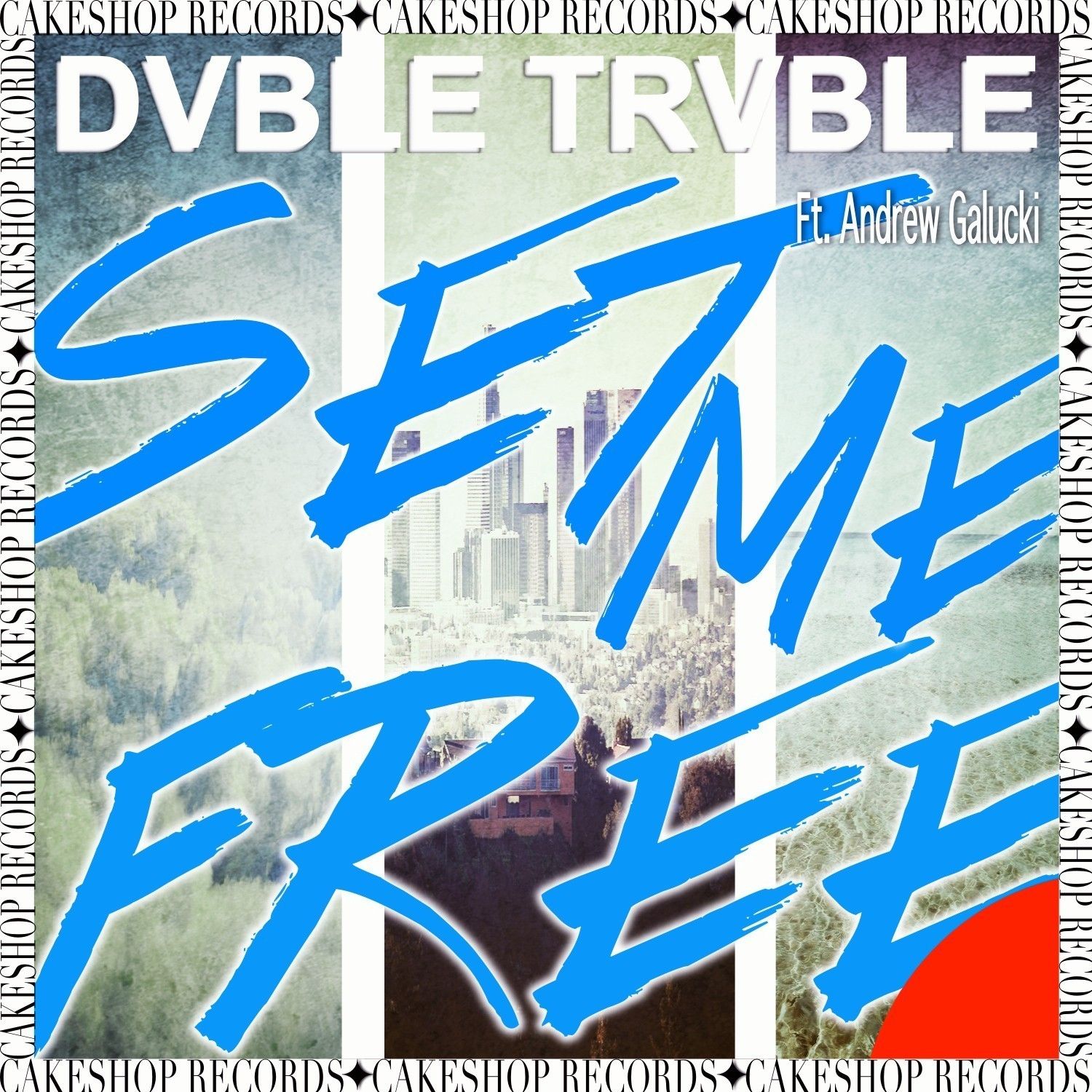 Dvble Trvble - Set Me Free ft. Andrew Galucki
Having been behind powerful projects such as: 'Trapeze', 'In Your Eyes' and 'Rave Against The Machine', talented DJ and production duo Dvble Trvble are now back to form with another wonder called 'Set Me Free'.
Out on Beatport on the 3rd of August, 2015, 'Set Me Free' is seeking to fuel the rise of this eclectic tandem and will be adding a heavyweight release to their already rich resume. Now making a name for themselves as one of the most interesting up and coming acts in the current electronic music panorama, Dvble Trvble have teamed up with Nashville based vocalist Andrew Galucki to produce their newest effort 'Set Me Free'.
'Set Me Free' kick off with smooth guitar arpeggios giving space for Andrew Galucki's soulful vocals to shine. A punchy build-up transcends into an uplifting main section, which boasts catchy lead-synth melodies and pumping, groovy beats. Whilst Dvble Trvble strip-back on energy levels, Andrew Galucki takes centre-stage again, before the production starts gaining momentum once more. A much awaited forceful chorus is unleashed whilst offering different variations of the main sections. The duo skilfully manage energy and dynamic levels, inducing different colours and textures into their remarkable single. With such a top-notch effort, Dvble Trvble are surely on track to battle for the very top spots on the charts in the weeks ahead.
Like many other creations boasting Dvble Trvble's signature, 'Set Me Free' is now part of Cakeshop Records' growing catalogue. Providing the perfect home for the duo's music, Cakeshop Records is contributing to Dvble Trvble's growth, whilst the duo is providing some top-notch material to the imprint's catalogue. Such a deep team-up can only produce many more quality releases in the months ahead and one can only predict a big 2015 for both the label and the Dvble Trvble.