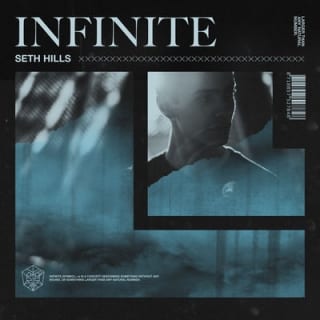 Seth Hills to release hot new single "Infinite"
Dutch youngster Seth Hills prepares to release one of his hottest tracks to date for STMPD RCRDS in the form of 'Infinite'. After first appearing in full in the legendary B2B2B2B set that Seth recently took part in on the STMPD RCRDSstage at Ultra Miami, it's set to tear up dancefloors across the world.
The track had much more humble and almost accidental beginnings, though. Seth was taking part in the STMPD RCRDS area at Dancefair, an event for aspiring producers that was held in Utrecht in March. He hosted a 'Masterclass' in which he demonstrated how he made a track from an initial sketch of an idea.
Starting with just a chord pattern, the track that would become 'Infinite' developed during over the course of this brief session. He realised he was onto something big, and finished it off in his studio as soon as he could. The result is an explosive track that pushes all the right buttons.
The muted chords begin the track as shimmering, vocal cuts create an atmospheric touch. Pitched down vocals and FX risers amp the track up until it drops into a pummeling bass house groove, with a monstrous lead riff tearing through everything in its way as pumping low end and driving percussion keep the energy high. A euphoric breakdown lays on dreamy keys under a heavy reverb before ticking snare rolls signal the return of the groove. Close your eyes and you can almost smell the pyrotechnics!
Seth Hills – Infinite is released on STMPD RCRDS on Friday May 17.