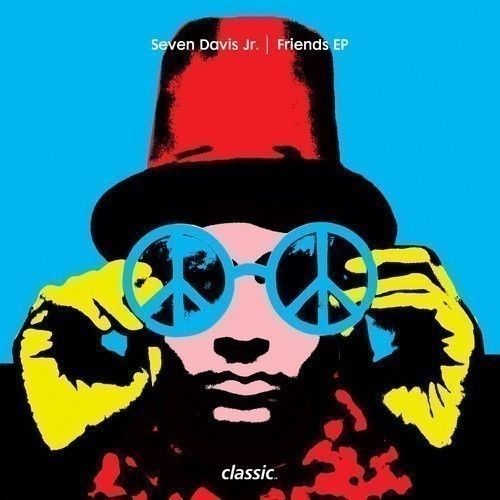 Seven Davis Jr. – Friends EP
LA-based producer and singer Seven Davis Jr. was raised on the classic vocal sounds of Prince, Michael Jackson and Stevie Wonder; influences that shine through in his raw and soulful productions. After snowballing into the ears and minds of many following his debut EP 'One' last year, Seven Davis Jr. joins the ever-expanding family of Luke Solomon and Derrick Carter's Classic Music Company with two original cuts and a live edit re-release of 'One'.

2014 saw Seven Davis Jr. snatch up further notoriety after dropping 'P.A.R.T.Y' on Funkineven's Apron imprint while also featuring in two documentary features for Resident Advisor and Boiler Room. Davis shimmers his title track 'Friends' into life through looped intonations and harmonies, introducing soft pads and tinkling percussion to seamlessly meander alongside claps and his subtle gospel vox to deliver an infectious yet understated groove that begs to be moved to. 'Beautiful' is a funk-filled jam geared to the dancefloor. Seven jumps straight into broken rhythms, shuffling percussion and murmured modulations to knock out a kinetic cut with that futuristic twist on soul that he's become widely renowned for. Completing this package is a live edit of 'One'; warm sounds with a bonafide bounce to round off a fresh and funky EP in style.