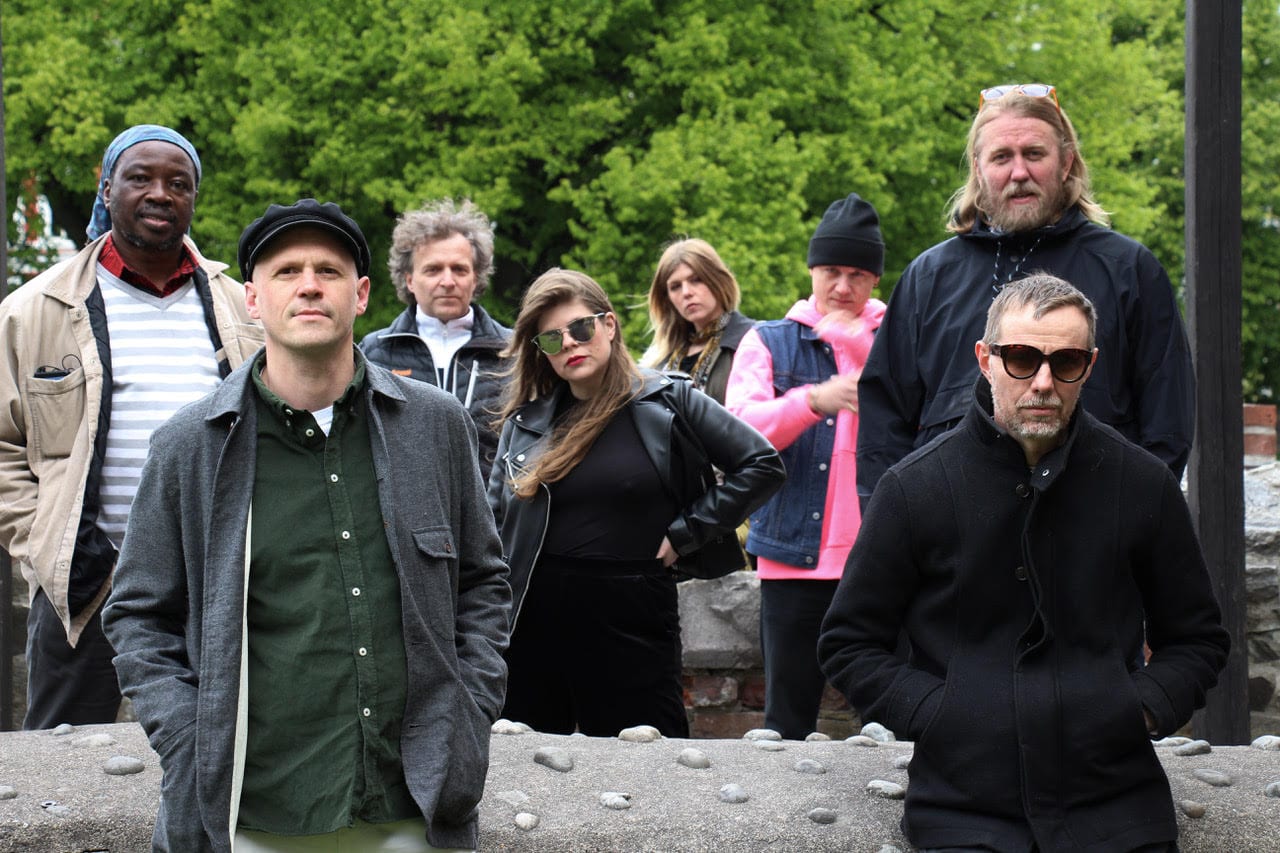 Sex Judas feat. Ricky release 'Dum Stripper' EP
Sex Judas feat. Ricky strikes back with a joint effort from the Norwegian underground. Borrowing the vocal talents from Raymond T. Hauger of the infamous art rockers Beglomeg for the summer anthem, Dum Stripper.
If you scratch the surface of Oslo, you find a deeply rooted culture for underground music. For noise, the avantgarde, experimental jazz, electronic music and beyond. For Sex Judas, this is the epicentre; where everything started, where all inspiration comes from. "Kan du se meg?" translated "Can you see me?", is a salutation to the city they love and all the freewheeling attitude that flows through it.
First off is Dum Stripper, where Raymond T. Hauger sheds his skin whilst accompanied by a driving minimal, punk-funk groove. Echoing the spirit of a care-free 80's NYC, it's sure to loosen a few buttons this summer. Second out, No Shame heads into deep and slow disco-territory as chanteuse Linn Nystadnes brings a sexual vibe to the party. A remote, funky coolness brings to mind greats such as Blondie, Nico and Kim Gordon. Ikke Alle Kan Like Deg (Not Everybody Can Like You) follows and is a classic Sex Judas tune where the band heads out on an astral, disco funkrock trip, with cosmic guitars and driving percussion leading the way. The EP rounds off in emphatic style as Ricky provides an electro twist on the title track Dum Stripper.
Sex Judas feat. Ricky started out as the solo project of Norwegian producer Tore Gjedrem, known for his work as one half of electronic duo Ost & Kjex. The project gradually developed into a fully fledged band, home to; multi instrumentalist Ivar Winther, the bass magic of Kristian "Gesse" Edvardsen, the percussive forces of Sidiki Camara and Tore Brevik and the vocal talents of Tracee Meyn. Band affiliates include modern composer and violinist Ole Henrik Moe and illustrator Sindre Goksøyr, responsible for the instantly recognisable visual life of the project. The band received the prestigious Norwegian Spellemann award for their debut album, "Go Down Judas".
Buy Dum Stripper EP here: https://sexjudas.bandcamp.com/album/kan-du-se-meg