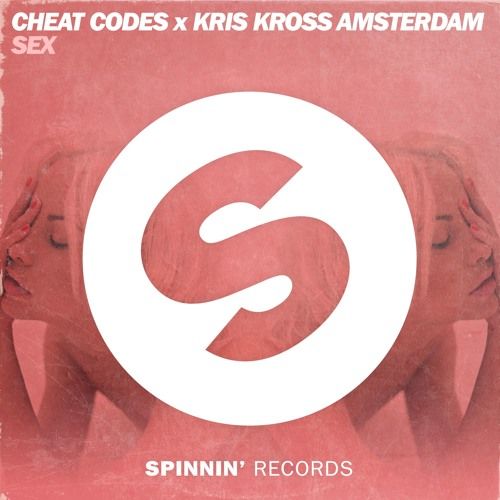 Cheat Codes & Kris Kross Amsterdam - Sex
LA outfit Cheat Codes and Dutch mavericks Kris Kross Amsterdam proudly present their first collab single 'SEX'. After a much rumored ID campaign and widespread DJ support the track is now officially out on Spinnin' Records, including a wonderfully discrete though hot, steaming video:
It's another slam dunk for Cheat Codes, delivering a spot on interpretation of the classic R&B tune from Salt 'n Peppa. As the Los Angeles vocal house trio has been making name for itself last year (including a stunning feature on Moguai single 'Hold On') its output seems to get better every release. Their collab with that other upcoming trio, Kris Kross Amsterdam, seems to be a match made in heaven; 'SEX' is all you expect it to be.
For Kris Kross Amsterdam it's the logical next step. Starting out as a highly popular party in Amsterdam nightlife, exploring genres from R&B, hip hop, funk, soul, house and trap music, Kris Kross Amsterdam expanded to the same-named stage act, signed exclusively to Spinnin' Records, where it released its highly successful debut single 'Until The Morning' last year. Now the Dutch act returns full force.
'SEX'
Originally a worldwide pop hit, the collab team creates a sultry, downtempo deep house tune with sweet R&B effects, made for those sweaty moments of the night. Launched as an exclusive ID on Spotify, 'SEX' immediately got picked up by a large audience, gaining over 1 million plays before it was even released. Meanwhile, the track got picked up by a wide range of DJs, including Diplo, Carnage, Don Diablo, Krewella and Dimitri Vegas & Like Mike as well as Michael Calfan, Lost Frequencies, EDX and Felix Jaehn.
The official release of 'SEX' comes with a much talked about video, portraying an interesting lesson of various 'sex interpretations', without it getting ordinary on any moment…
Cheat Codes & Kris Kross Amsterdam – 'SEX' – out now on Spinnin' Records
https://spinnin.lnk.to/SEX