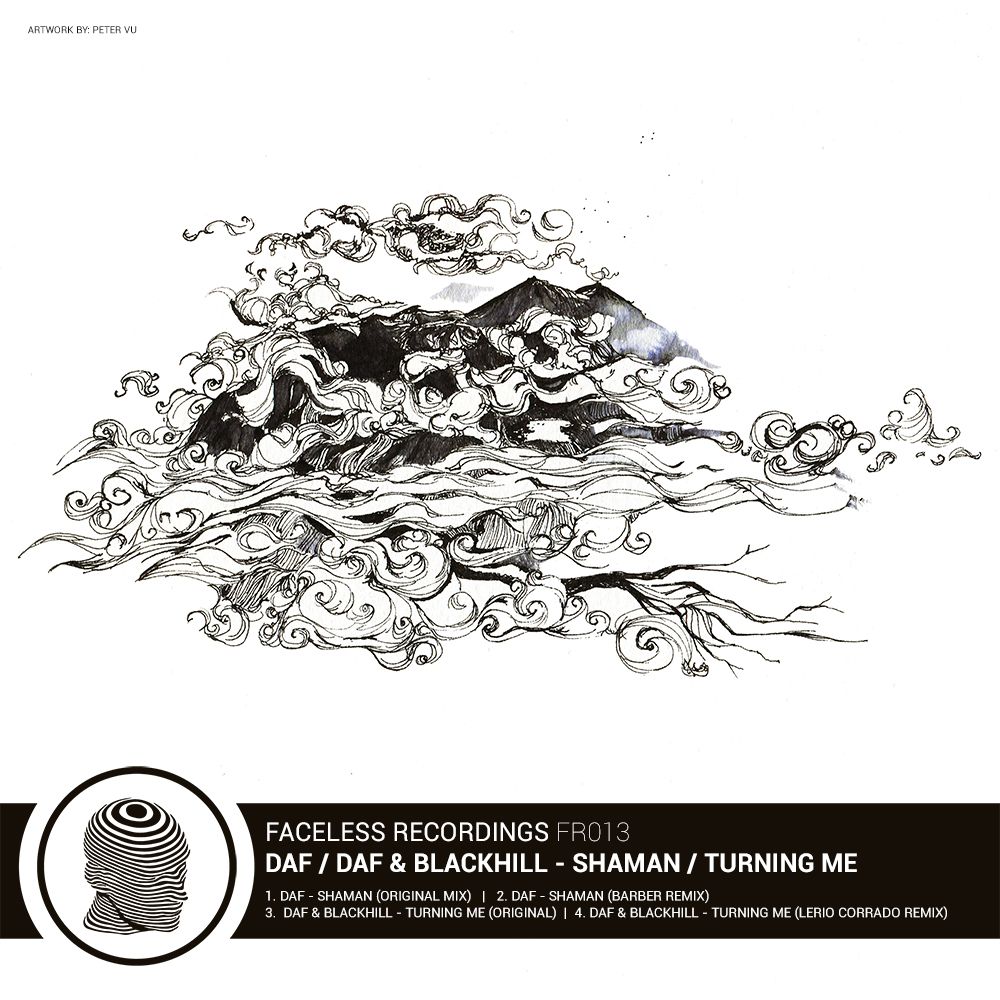 DAF & Blackhill - Shaman / Turning Me
London's Faceless Recordings imprint is back mid September with DAF & Blackhill's 'Shaman / Turning Me' featuring remixes from Barber and Lerio Corrado.
Faceless Recordings has come a long way since its humble beginnings back in 2013 with material from artists such as Inxec, Pattern Drama, Timo Maas, James Teej and Droog finding it's way into the catalogue. This time round the label welcomes a new addition to the roster in the shape of DAF and Blackhill, both London artists mark their debut for the label and this comes off the back of DAF's recent track 'Trouble' featuring on Elrow Music's Miami OFF 2016 compilation.
Up first is DAF flying solo with 'Shaman' a spiritual slice of arpeggio fuelled melodic house inspired by and featuring recordings of shamanic ceremonies he attended in the Peruvian jungle alongside sustained bass drones and sturdy rhythms, Barber steps up to rework 'Shaman' next, opting for a more upfront rhythmic approach while deftly introducing snippets from the original's arp line and howling bass.
The latter sees DAF pair with Blackhill for 'Turning Me', fusing sparse rhythms with echoing vocal swirls, penetrating bass swells and infectious resonant synth leads before Italian artist Lerio Corrado rounds off the package with his take on 'Turning Me', in true Neapolitan style delivering a rugged drum-led dance floor workout.
DAF & Blackhill's 'Shaman / Turning Me' is out on Faceless Recordings 12th September 2016.
DAF – Shaman
DAF – Shaman (Barber Remix)
DAF & Blackhill – Turning Me
DAF & Blackhill – Turning Me (Lerio Corrado Remix)