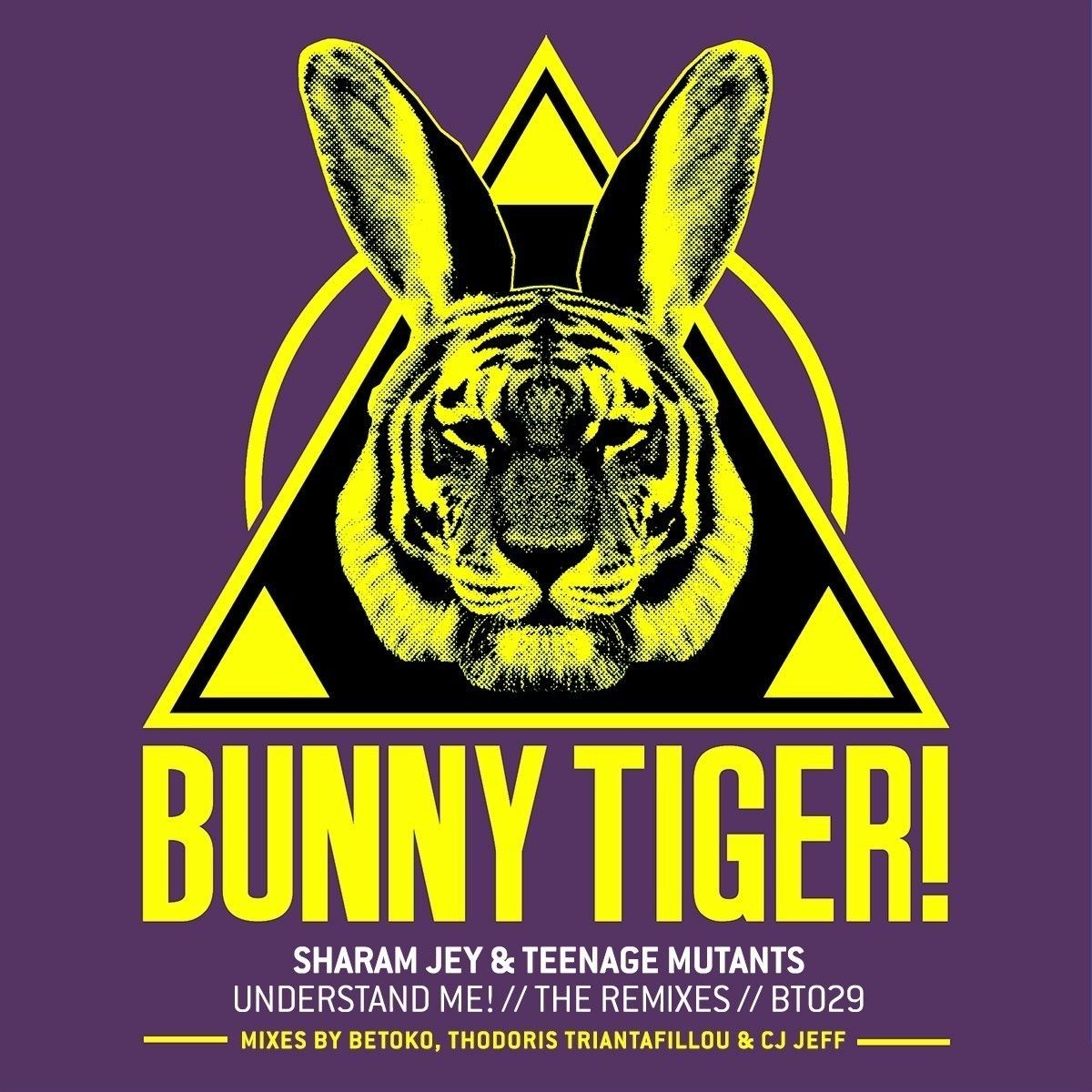 Sharam Jey & Teenage Mutants – Understand Me!
Bunny Tiger tracks are so instantly clubfriendly and playable that our philosophy was actually to stick to the strong originals and go without any remix work. But when some of our best buddies came up with own takes on their favourite Bunny Tiger tracks, we just had to give in to our enthusiasm.
Remix package number two picks up Sharam Jey & Teenage Mutants' hook-laden scoop 'Understand Me!' that turned out to become Bunny Tiger's hottest and most enduring romance with the music lovers out there so far.
Having a bit of a crush on the original too, Betoko couldn't resist giving the track his very own treatment. Putting his golden remix hands to work, the man-of-the-moment in all things House created a captivating remix that once again shows his ingenious musical mind.
Completing the package is Bunny Tiger's Greek force – also known as Thodoris Triantafillou & CJ Jeff, two highly gifted and steeply rising DJ/producers who express their remix-love to 'Understand Me!' in a refreshingly playful and uplifting way.