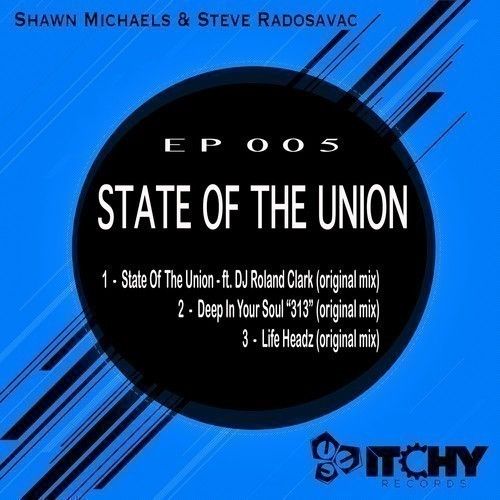 Shawn Michaels & Steve Radosavac – State Of The Union
From the heart of the techno world, comes a feet thumpin' anthem brought to you by Detroit house residents Shawn Michaels and Stave Radosavac. State of the Union provides steady heaving hitting base rhythms and a "get up out of your seat" vocal address by recently inducted BBC Hall of Fame artist; Roland Clark. Deep house also makes its' presence known with a smooth flowing, soulful venture through sound. State Of The Union provides a harmony between the artist, audience, and dancefloor providing energy and a serious vibe. This EP is sure to have you doing the Detroit Shuffle from start to finish!
www.itchyrecords.com
Itchy Records is an independent label based in Queens, N.Y. that was founded by friends Joey Marletta and Mike Ingenito. Their personal dedication to advancing the music created by artists signed to Itchy is the cornerstone on which the label is built, and through deep-rooted industry connections across the globe, and an anything-is-possible perspective, Marletta and Ingenito look to make Itchy Records a home for artists who wish to maintain the integrity of their work without bowing to the money-over-everything constraints associated with being signed to a major label. Through affording its artists true creative freedom, Itchy Records is able to give listeners what the mainstream cannot; music with substance.