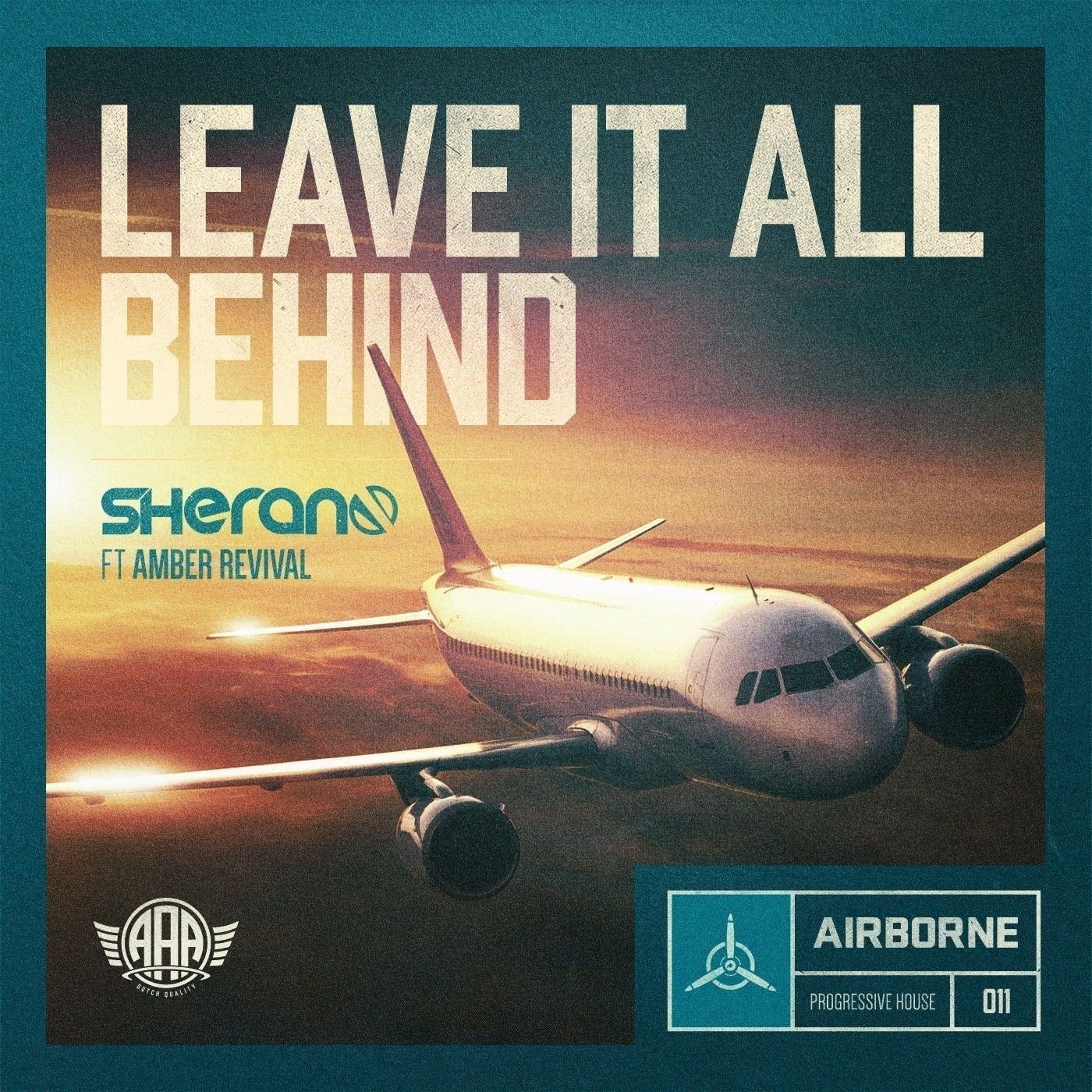 Sherano ft Amber Revival – Leave It All Behind
'Leave It All Behind' is Sherano's latest effort after the success he achieved with a run of heavyweight releases via Airborne alongside some of the label's top talents. He has reached the Beatport 'Top 100 Progressive House' chart with previous singles and is now looking to capitalise on such achievements with yet another memorable anthem. 'Leave It All Behind' features the enchanting vocal combinations of Netta Nimrodi and Arie Burshtein, better known by their joint moniker Amber Revival.
'Leave It All Behind' is a seriously upbeat and feel-good single. The solid drum beat and creative deep bass streaks offers that must-have energy for any club favourite, and the robust lead synths created install another level to that big sound that'll no doubt be going down a storm in clubs around the globe. Combining these custom sounds to the expressive vocals and lyrics provided by Amber Revival in the production, the mood is set and the pumping bass and kicks contrast to the uplifting vocals, creating a sonic sweet spot that energises both the vocals and production with a precision that's constant on Airborne releases. The vocal duet offers a blend of male depth and female overtones to make 'Leave It All Behind' shine in every frequency. Sherano takes total control of the dynamics with his delicate choice of sounds and section placement. His melodies are memorable and his diverse instrumental harmonies add spice to a solid production that'll be right at home on the label.
Self-taught Dutch DJ and producer Sherano is no new name in the business. His works have been released on a line of highly regarded labels in the game including the likes of Expand Digital and Graygoo Records. Since the very first releases, he started receiving support from international kingpins like: Andy Moor, Giuseppe Ottaviani and Christopher Lawrence, with works with MC Da Silva who acknowledged Sherano's talent and passion from the very start of it all. Sherano is constantly showing that he's more than exceeding expectations and his latest productions are now getting support from the very top in the industry, including spins from the likes of: Markus Shulz, JOOP, Mr Pit, Sean Tyas, and Sied Van Riel. Apart from being a fully-fledged producer, Sherano also keeps an active calendar as a DJ, performing as a resident for Optima Forma.
'Leave It All Behind' is being released by Airborne, a recent addition to the industry, offering an innovative concept and a diverse range of services including: label services, publishing, distribution, bookings, and management. Airborne look to offer their acts a full-scale service that'll ensure their careers are managed in all areas by a team that know exactly what they're doing. Sherano and Amber Revival are Airborne's latest recruits, added to their growing list of renowned DJs and producers such as: Divasco, JOOP, August Vila, Full On Funk, MC Stretch, Avii, and Geert Huinink. In their own words, 'Leave It All Behind' is aiming to add emotion back into EDM – and we're all in agreement that they're doing just that.