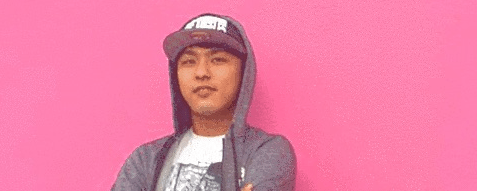 What Do Music Artists Sacrifice for Their Success…
In general, all artists sacrifice their social and family life. They are constantly moving around the world, and they often don't have as much time as they would like to spend with friends and family.
There are so many people reading this who have dreams of becoming a DJ or music composer themselves. Just know that this comes with some challenging compromises, because when you get to a certain level, the expectations and demands of touring can be brutal. It can be extremely difficult and emotionally draining at times.
To make a list of sacrifices, we had a conversation with a young talented edm producer Mad Koin, who undoubtedly has sacrificed a lot during his life in order to reach his biggest goal: to perform at top music festivals with some of the most famous DJ producers like David Guetta, Martin Garrix, Steve Aoki, and Diplo.
1. Childhood
Often sacrificing starts from early childhood, when many spend a lot of time learning to play musical instruments. Mad Koin learned to play many instruments along the way such as the piano, drums, cello, bass, guitar, etc. Can you imagine his childhood and teenage years?
2. Time
Sometimes it is challenging for artists to make time to just sit back, relax and have some real quality time with family and friends.
'I feel that in order to be a good producer, you have to spend all the time that you have. I have sacrificed all my time to work on my music, and haven't gone outside for a drink or to just spend time for 3 years and [counting]. I am still making music as much as I can, and still haven't got that feeling of success. So it's a very hard road to go [down]',- said Mad Koin.
3. Private Life
When on the road, there's not much time to meet anyone, forge close relationships, and share private moments. Due to the necessity of spending so much time between the studio and demanding tour circuits, many artists struggle to fit in quality time with their family members and friends.
4. Health
The reality is, when we're determined to achieve our goals, we might start to neglect our bodies and our minds. We start to eat less healthy, do less exercise or maybe reduce it to none at all. We might even put our emotional and mental health at risk. If you're feeling run down and your body is overworked, do yourself a favor and put everything aside for a solid 8 hour sleep.
Advice from Mad Koin:
'You have to love music so much that you would be willing to sacrifice many things. This is because it is a very time consuming and hard job, and if you really want to make money or succeed in this area, you have to put everything into it. And when you reach your goals, you'll be so very glad that you never gave up the journey.'