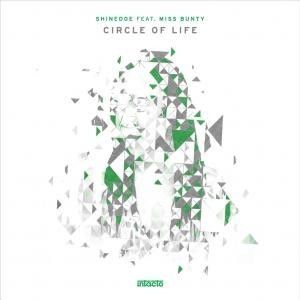 Shinedoe Feat. Miss Bunty – Circle of Life
Amsterdam's favourite lady Shinedoe gets set to release the first single taken from her highly anticipated third album 'Illogical Directions' – marking a decade of her infamous Intaco imprint, which was co-founded alongside 2000 and One. 'Circle Of Life' featuring Miss Bunty takes you on a musically uplifting journey filled with groove and energy perfect for peak time of the dance floor. The release also features an alternative 'Instrumental' version, focusing solely on the music.
BACKGROUND
o+ 'Illogical Directions' is a culmination of everything Shinedoe has achieved to date. From the mesmerizing and melodic 'Circle Of Life', to the dark and brooding 'Discourse…' featuring The Knife's Karin Dreijer, 'Illogical Directions' is about letting go, about an artist completely liberated in her studio, making music from the heart and processing all her experiences into one impressive trip.
o+o "I don't want to make rational choices, it's important that music can move in any direction, even if it doesn't really make sense. It's the only way to completely feel free, to avoid getting trapped in some sort of format." Shinedoe
o+o+ Shinedoe shot into the spotlight a little over a decade ago. Over sixty releases later, her identity is rooted in techno foundations and Dutch notoriety. Past releases can be found on the likes of B-Pitch, Cocoon and Get Physical as well as her own imprint, Intacto.