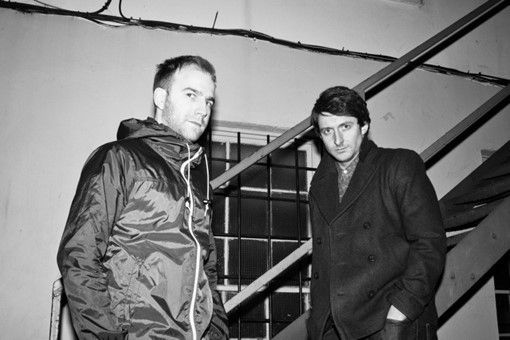 Unit 7 – Down
Highly-regarded production duo Unit7 are to offer up their first release of 2014 in the shape of three track EP, 'Down' / 'Gave It Up', the third transmission on WRHS Music. Renowned for their ability to deliver expertly crafted, groove-laden club tracks, they have forged a reputation as go-to names for some of the freshest, industrial house and techno cuts coming out of the UK. Fuelled solely by their ambition to make people dance, Unit7 excel on both 'Down' and 'Gave It Up', tracks which should earmark them as names to watch this year.
'Down' builds with minimal, percussive rhythms that serve as a prelude for the bullish, hard-edged bass line that carries the track into deeper, darker realms without sacrificing any of it's significant dance floor potential. 'Gave It Up' adopts a similar blueprint, although builds as a more ambient, melodic soundscape with delicate, washed out synth lines and dreamy vocals giving it an altogether more soulful groove. A smooth, rolling dub mix of 'Gave It Up' ties together the EP with aplomb too, further amplifying the duo's undoubted sonic credentials.
Exhibiting high-end production value and a firm, unwavering dance floor aesthetic, Unit7 are sure to build on their burgeoning reputation throughout 2014 and, having already been confirmed to play both Horizons Festival and the Bugged Out Weekender on March 9th, look set to enjoy a busy summer season.