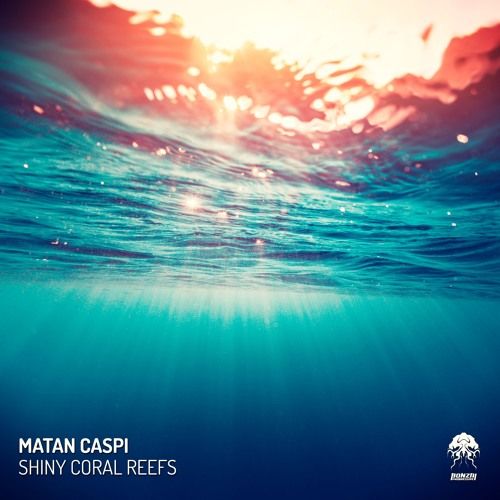 Matan Caspi - Shiny Coral Reefs
Bonzai Progressive introduces Matan Caspi with his brand new single 'Shiny Coral Reefs'. Right from the jump is an infectious groove with shuffling percussion and a lush bassline, which provides transmittable warmth to the track. A subtle melody is contrasted with the deeper elements which then sweater sounds dominate on the break. The single also features two remixes from Alex Vidal and Doriaan.
Alex Vidal's remix provides smooth, flowing arrangement made up of nice chunky kick drums and rhythmic percussions. Distant synths add mystery to the sound while a fantastic, deep seated bassline powers the groove. Finally Doriaan's take on the track intros with a very nice kick drum and crispy hi hat combi which is soon joined by shuffling percussions that get the rhythm moving. Deep droning bass are matched with melodic synths creating a wonderfully contrasting groove.
Matan is gaining a reputation of being one of the most productive electronic music producers at the moment. He is constantly developing his music production skillset and his work has been internationally recognised and played by many artists and top DJs around the globe. As well as producing he is running the label Outta Limits together with his good friend and production partner Stan Kolev. As you can tell, Matan is mad busy with touring and working in the studio, where you will find original, raw and innovative material. Despite this he manages to deliver quality vibes on various labels so make sure you keep a close eye out for more tracks from Matan Caspi!
Available on Beatport
https://www.beatport.com/release/shiny-coral-reefs/2082753
Matan Caspi Online
http://www.matancaspi.com
https://www.facebook.com/MatanCaspi1
https://twitter.com/MatanCaspi
https://soundcloud.com/matan-caspi
Bonzai Progressive Online
http://www.bonzaiprogressive.com
https://www.facebook.com/bonzaiprogressive
https://twitter.com/bonzaimusic
https://soundcloud.com/marnikbonzai