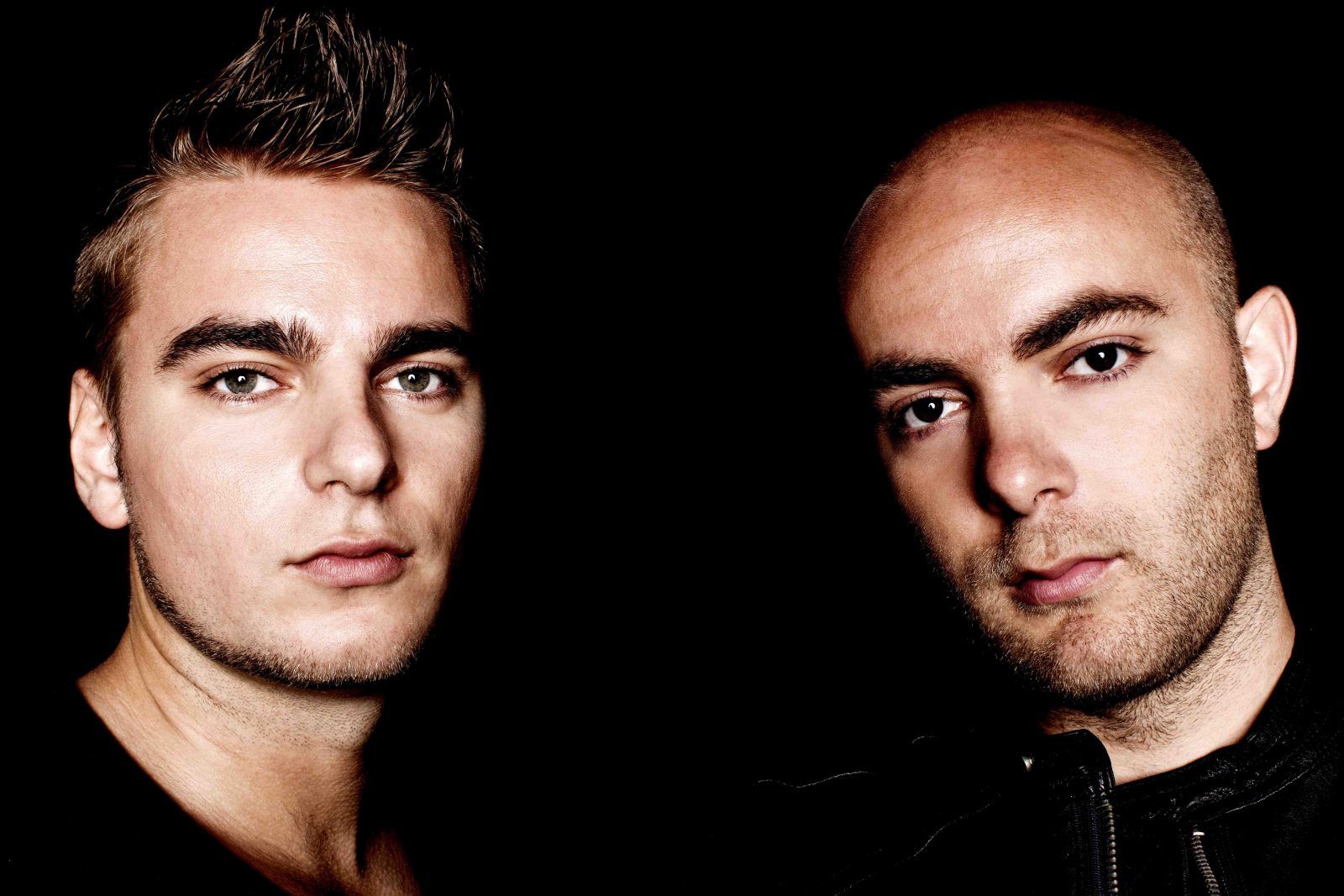 Showtek Announce Fan Video Competition
Iconic producer duo Showtek have joined forces with hotly-tipped US star Ookay to present killer new single 'Bouncer', to be released on their Skink label on March 24th. Following up the unprecedented success of anthemic club track 'We Like To Party, 'Bouncer' works a similar, playful formula to stunning effect, showcasing a sound that Showtek have made entirely their own since Skink's inception in 2013.
Building with idillic, glistening synth lines and bubbly, fluid bass, it soon explodes into life with a trademark rip-roaring, razor sharp bassline that cuts through the sonic-rich intro with unerring precision. Perfectly engineered for the dance floor, it exudes all the jump-up euphoria Showtek have become renowned for and, with Ookay's trap-leaning influence coming to the fore too, should prove another major hit in the clubs.
Showtek continued to build on their growing reputation throughout 2013 and with a flurry of new music forecast for 2014, all is set for the duo to cement themselves as one of the world's hottest dance acts.
Ahead of it's release, Showtek have also announced a unique, once-in-a-lifetime opportunity for fans to feature in the official video.
The competition, 'Let Me See You Bounce', challenges fans to show off their ultimate 'Bouncer Moment' in the hope of winning a coveted slot in the official video. The best entries will also receive guest list spots to a Showtek show, as well as appearing in the 'Bouncer' video and, moreover, play a key role in a wider movement that will see Showtek incorporate fans an integral and celebrated aspect of their music. With entries only being accepted from 7th-14th of March, fans are encouraged to get their best 'Bouncer Moments' ready!
Competition entries to be accepted via: http://www.showtek.nl/bouncer
For more information on Showtek, please visit:
http://www.showtek.nl
https://www.facebook.com/showtekofficial
https://twitter.com/showtekmusic
https://soundcloud.com/showtekmusic

For more information on Ookay, please visit:
https://www.facebook.com/ookaymusic
https://twitter.com/ookayx
https://soundcloud.com/ookaymusic
For more information on Skink, please visit:
http://skink.nl
https://www.facebook.com/skinkofficial
https://twitter.com/skinkofficial
https://soundcloud.com/skinkofficial