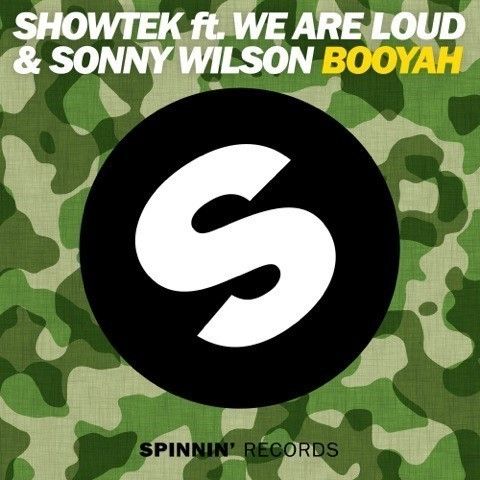 Showtek – Booyah
Last Friday, as Showtek were playing to a packed crowd at The Sunset Club, their most eagerly anticipated record to date gained yet further anticipation from their ever-amassing fan base. Booyah Feat. We Are Loud! & Sonny Wilson received the coveted Pete Tong seal of approval with an exclusive radio premiere on his world famous Radio 1 show! Fast forward to Monday and 'Booyah' had the UK's number one tastemaker, Zane Lowe in raptures. Now, and last but certainly not least, you can hear the track that's in full following its online premiere with the number one portal for huge tracks, This Song Is Sick!





Typical of many a track from the much-loved Spinnin' label, a provocative teaser video appeared on YouTube at the end of June that quickly spread around the web and to the hub of the online dance authorities. Fan's intrigue led to speculative outcries of Diplo to Bingo Players, yet speculation turned to jubilation for Showtek fans when the Dutch brother duo revealed themselves as the creators and with it, announcing a sure-fire Top 10 that would put it at an astonishing 8 straight in the upper ranks of the Beatport chart. A classic feel good summer anthem, granted, but 'Booyah' is also that and so much more. A complex mix of House, Reggae with a Drum n Bass middle 8, this one is going to have the festival fans shuffling all Summer, starting with the guys Tomorrowland performance this coming Sunday! If you haven't checked out the trailer that sparked the intrigue, check it below and be sure to grab the track on Beatport, 19th August!



Showtek are enjoying an incredible year, let alone a magnificent summer. So to hear what the guys are listening to as they cruise around Europe on their incredible 2013 journey, download your free copy of their awesome Skink podcast full of old favourites, new bootlegs and of course, a hand full Showtek's latest Top 10 smashes!