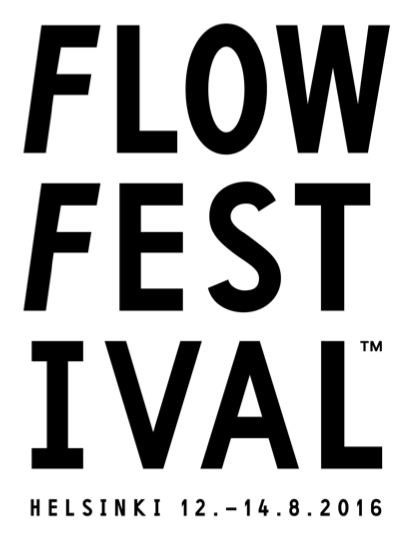 Sia Announced For Flow Festival Helsinki 2016!
One of the most elusive and creative artists of recent times, the global enigma known as Sia has announced her return to live music, with Flow Festival Helsinki the first show to be revealed.

After rising through the underground scenes in both Australia and the UK, Sia has become synonymous with birthing some of the most iconic tracks of recent years, writing for pop icons such as Beyonce and Rihanna as well as establishing her own individual path of pop perfection. Sia launched into the public consciousness with her 2014 LP 1000 Forms Of Fear, showcasing a restrained yet euphoric collection of modern pop chic, all under the blanket of intrigue and mystery, bringing a fresh feminist edge to shine a light on the over-sexualisation of the music industry. Shunning the typical expectations of a 21st century popstar, Sia stands as a truly independent and fearless bastion of creativity.

With only sporadic award show and TV appearances to her name in recent years, the demand for Sia's return to the live stage has never been greater, and in 2016, the world will finally bear witness as Flow Festival Helsinki plays host to the modern day saviour of pop music.

Yesterday saw the initial names announced for Flow Festival Helsinki 2016, with M83, Chrvrches, Jamie XX, Four Tet, Descendents and more leading the charge.

Returning after far too long out of the spotlight, M83 will perform at the festival nearly five years after last playing live. With six critically acclaimed albums under their belts, the iconic French/American group have firmly established themselves as pioneers in the electronic pop world over the last decade, with a stunning live show that will no doubt astound at Flow Helsinki 2016.

A more recently groundbreaking band in the pop world, CHVRCHES have also been added to the lineup. Proving themselves as a force to be reckoned with over two hugely popular albums- the latest being 2015's Every Open Eye – the effortlessly anthemic Scottish trio continue to storm shows over the world, with Flow being no exception.

Fans of forward thinking electronica will be thrilled that Four Tet and Jamie XX have also joined the lineup. Fresh after being nominated for countless awards and appearing in many end of year lists, both acts have continued to pioneer electronic music in 2015 in their stunning live sets and on record, which will no doubt make for groundbreaking performances at Flow Helsinki 2016.

Leading the charge in the grime revolution of 2015, Stormzy has fast established himself as a gamechanging MC both on record and with his visceral, gloriously raucous live shows, making him an obvious choice for Flow Helsinki 2016, with hits including 'Shut Up' and 'Know Me From' set to sound huge around the Finnish capital.

Firm festival favourites and electronic pop sensations Hercules & Love Affair, Ghanian icon ATA KAK, and punk legends Descendents round off an incredible first announcement from one of Europe's most forward thinking festivals.

Flow Helsinki 2016 takes place in a disused power station in the heart of Helsinki on 12th-14th August 2016. A limited number of three-day early bird tickets are on sale now, priced at €165 and available through the festival's official website.