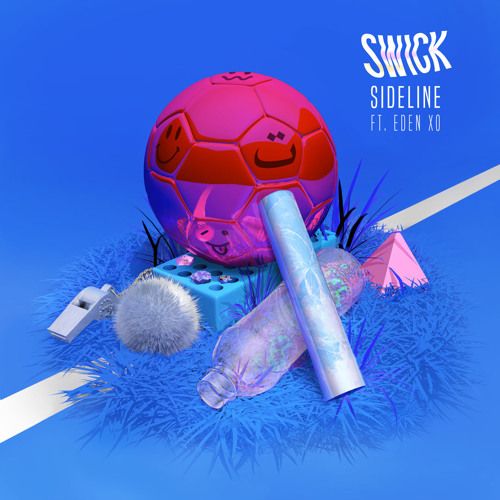 Swick - Sideline (feat. Eden xo)
Swick is Melbourne's own well-shaken can of bubbly fizzy drink whose discography includes a plethora of collaborations with the likes of Diplo, Tkay, Major Lazer and more on a range of of experimental club bangers. 'Sideline', featuring Californian singer Eden xo is his latest offering and it's one of his most infectious yet.
The Melbourne producer is known to craft groundbreaking dance tracks unlike anything else out there and 'Sideline' is exactly that. Opening with swirling synths and Eden xo's distant vocal, you're not quite sure where the song is heading. In true Swick form, 'Sideline' reveals itself as a high energy club song with an infectious melody and layers of sounds that zip, pop and click. One that is more than ready for the dance floor.